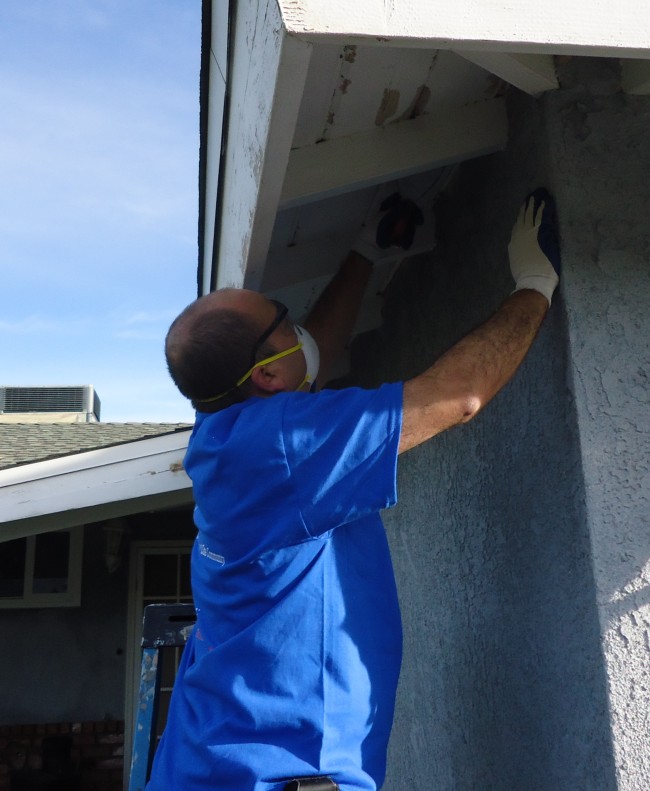 Gloria and her husband lived in a single family home in Riverside. Gloria relied on her husband to take care of the maintenance of the home, making sure everything was clean, fixed, and looking nice. After her husband passed away, the home began to suffer, so she reached out to Habitat for Humanity Riverside for help. Thanks to volunteers from the Galleria at Tyler, her home now has a fresh coat of paint.
The Galleria at Tyler team have volunteered with other Habitat for Humanity projects in the past but this is the first one so close to home, in the city of Riverside. On January 27th, volunteers arrived to find a little different atmosphere than their normal work environment, especially for the bosses that normally work in an office.
The team had great fun joking and teasing each other as they worked. Volunteers who are, as we like to say, "height challenged", endured a great amount of teasing as they persistently tried to reach the higher areas in the home. The team did a great job, despite getting a significant amount of paint on each other as well as on the home!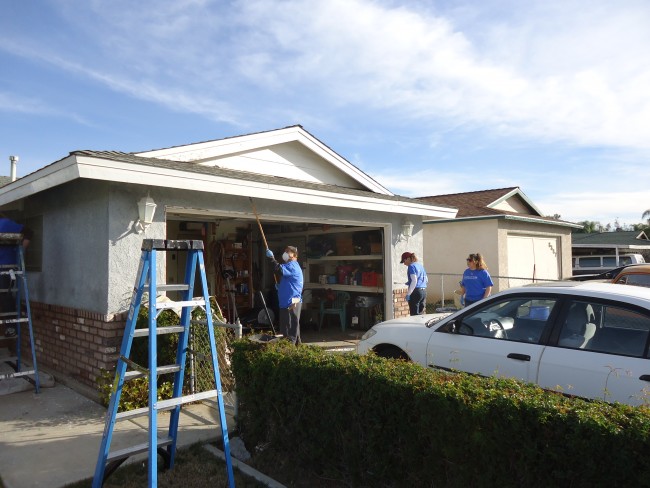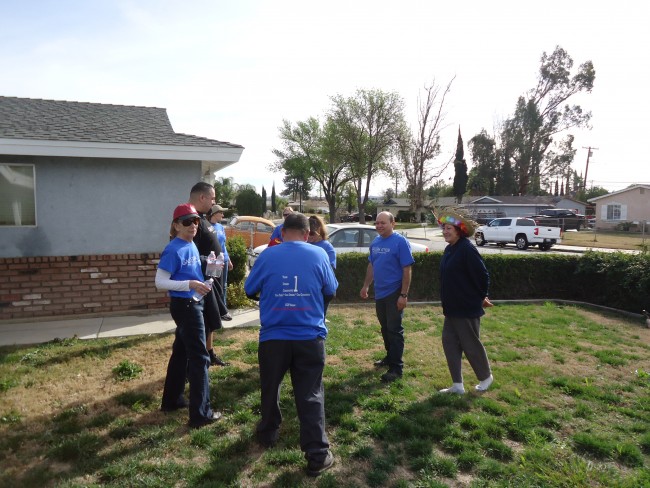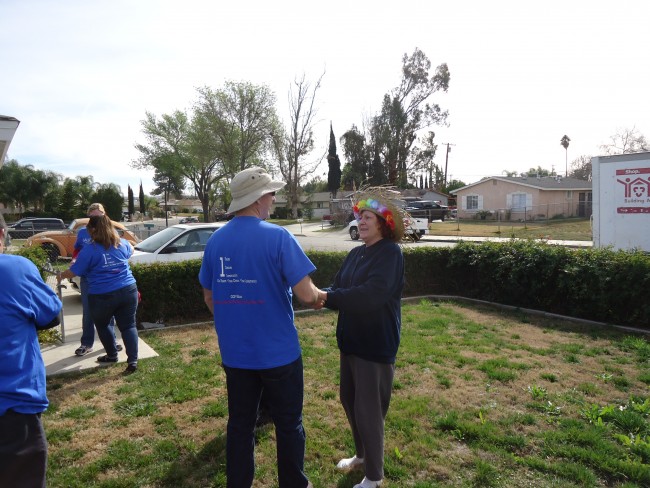 The homeowner had just as much fun as the volunteers, rocking a Hawaiian hat better than anyone we've ever seen! Upon seeing her completed home, Gloria was filled with gratitude. "Everyone did such a great job! Thank you so much for caring to help me".
These volunteers did a wonderful job! We are hoping to work with them more in the future.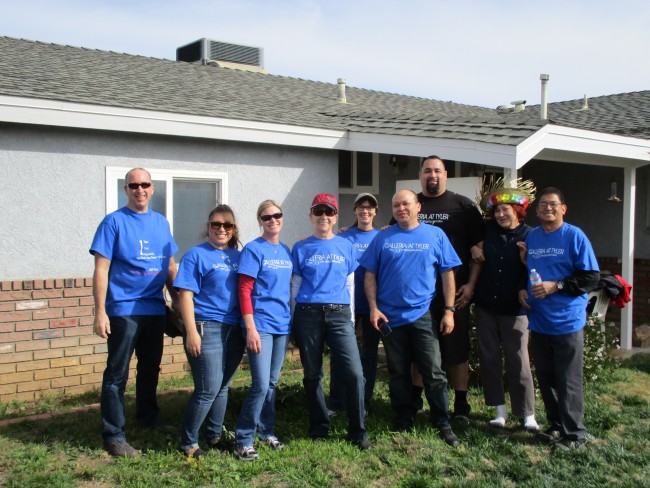 Habitat for Humanity Riverside's A Brush with Kindness program is an exterior home preservation program providing painting, landscaping, and minor repair services. The program focuses on assisting low-income homeowners impacted by age, disability or family circumstances who are struggling to maintain the exterior of their homes. Our amazing volunteers are the key to our ability to provide these services in our local communities.