On Saturday April 15th, 2017, 16 volunteers from the Eta Sigma Gamma National Health Education Honorary at California State University San Bernardino helped revitalize a home in Riverside by painting its exterior.  The home had not seen a new coat of paint and began to peel off.  Aside from the home looking unhealthy, without a strong coat of paint to protect it, the home would have been left vulnerable to the harmful effects of the weather which could lead to wood rot and other damage.  The volunteers from Eta Sigma Gamma Honors Society spent their morning and early afternoon adding a new coat of paint, providing a beautiful new layer of protection for the Blackburn family's home against Southern California's hot summers.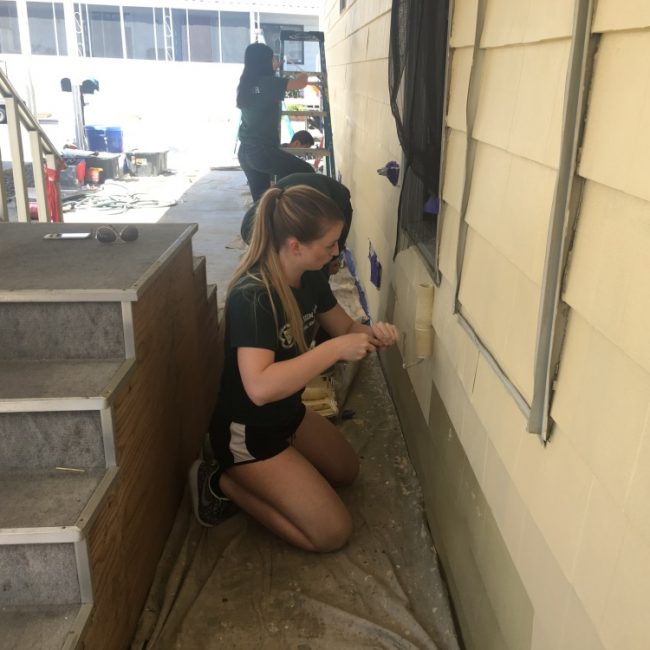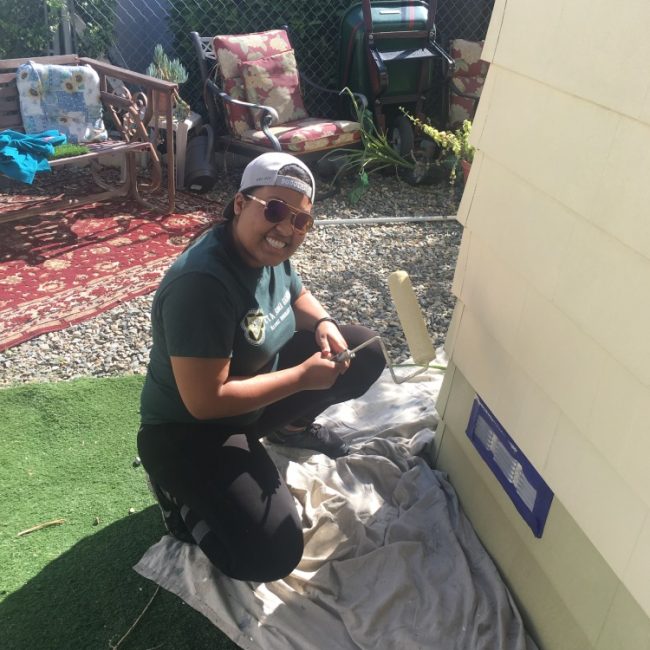 The volunteers kicked off the morning with several dozen donuts and a brief safety lecture by the project manager.  They then organized all of the materials needed for the day, and began painting the walls of the home.  Throughout the day, while the volunteers were hard at work, the Blackburn family's daughter walked around with a look of astonishment and gratitude as she saw her parents' home being transformed from a faded green to a vibrant cream and luscious brown color.  The homeowner's daughter asked one of the volunteers if she had volunteered with Habitat for Humanity before.  The volunteer responded telling her it was her first time.  Looking surprised the homeowner's daughter asked, "Really?"  The volunteer exclaimed, "Yes, but I am glad I get to work on your home!"  The Blackburn's daughter and the volunteer then shared a smile and the volunteer continued painting.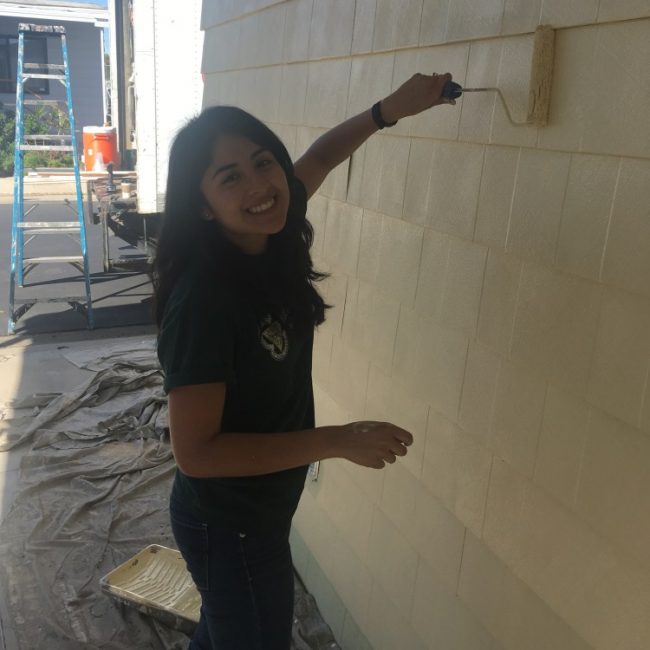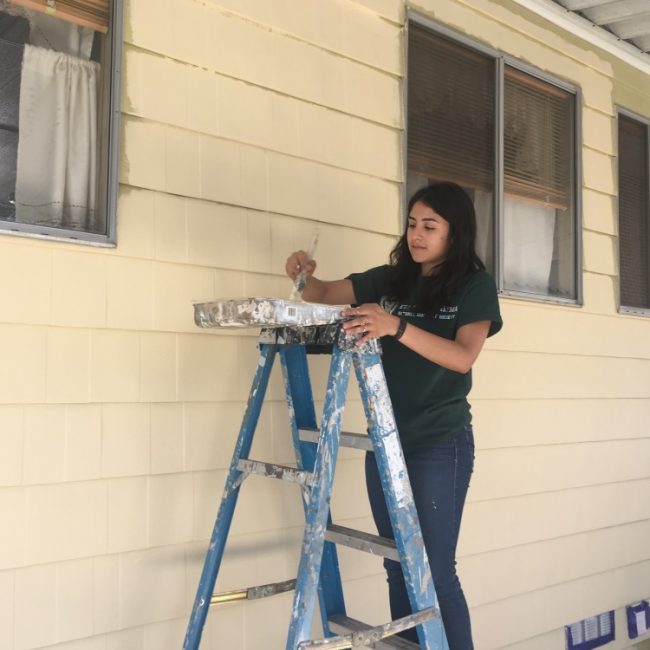 Several hours later, the donut boxes were empty with nothing but sprinkles and crumbs leftover.  Luckily, the volunteers had finished painting Blackburn's home just in time for lunch.  The family was grateful for all the help that the Eta Sigma Gamma Honors Society provided.  With their helping hands, the volunteers and Habitat for Humanity Riverside were able to make the Blackburn family's home safer and beautiful once again.