On June 4, 2016, volunteers from the Employment Development Department (EDD), the US Air Reserves, and Titan Group teamed up to help homeowners, Bob and Silvia, paint and maintain their home.
Bob and Sylvia met online, not knowing that they had lived in the same apartment complex for two years before meeting! Bob was a general contractor and would have been able to do the repair work himself if not for a work related injury that forced him to retire. Thanks to the help of our hardworking volunteers, Bob and Sylvia can now feel confident and comfortable in their  newly painted home!
The volunteers got to painting right away after a quick safety meeting and orientation. They all enjoyed themselves and loved being able to make an impact in their community! Volunteers came out to help, network, and expand on their painting skills. While they worked, Jon, a volunteer from the March Air Reserve Base, kept everyone laughing and happy with his positive energy and jokes.
Bob and Sylvia came out several times to thank volunteers throughout the day. They even served lemonade and cookies to the volunteers to show their gratitude for the work they did.
Because of the heat, it took a little longer than normal for the volunteers to finish. Despite this, they kept pushing and motivating each other to finish strong and to do a good job.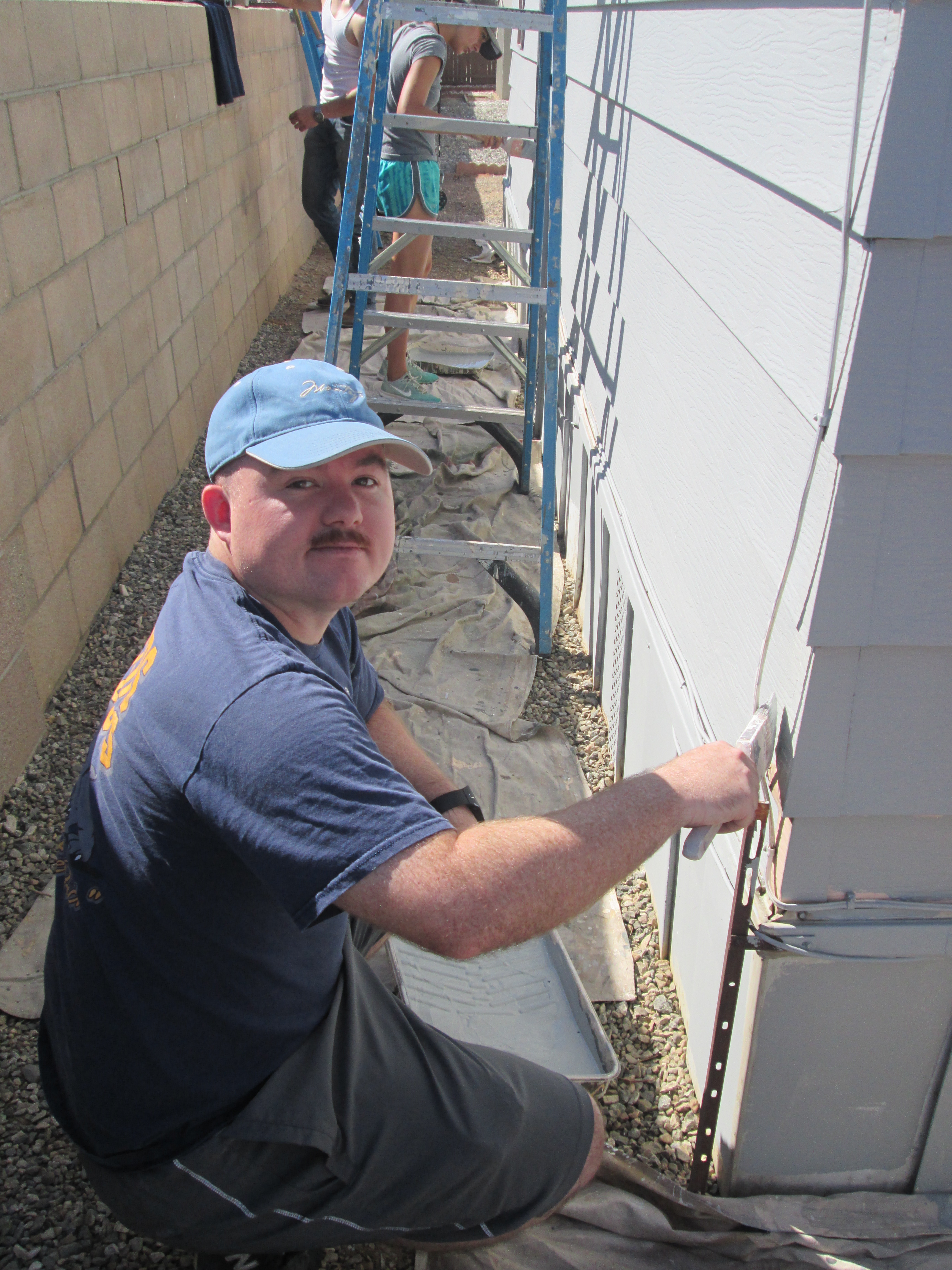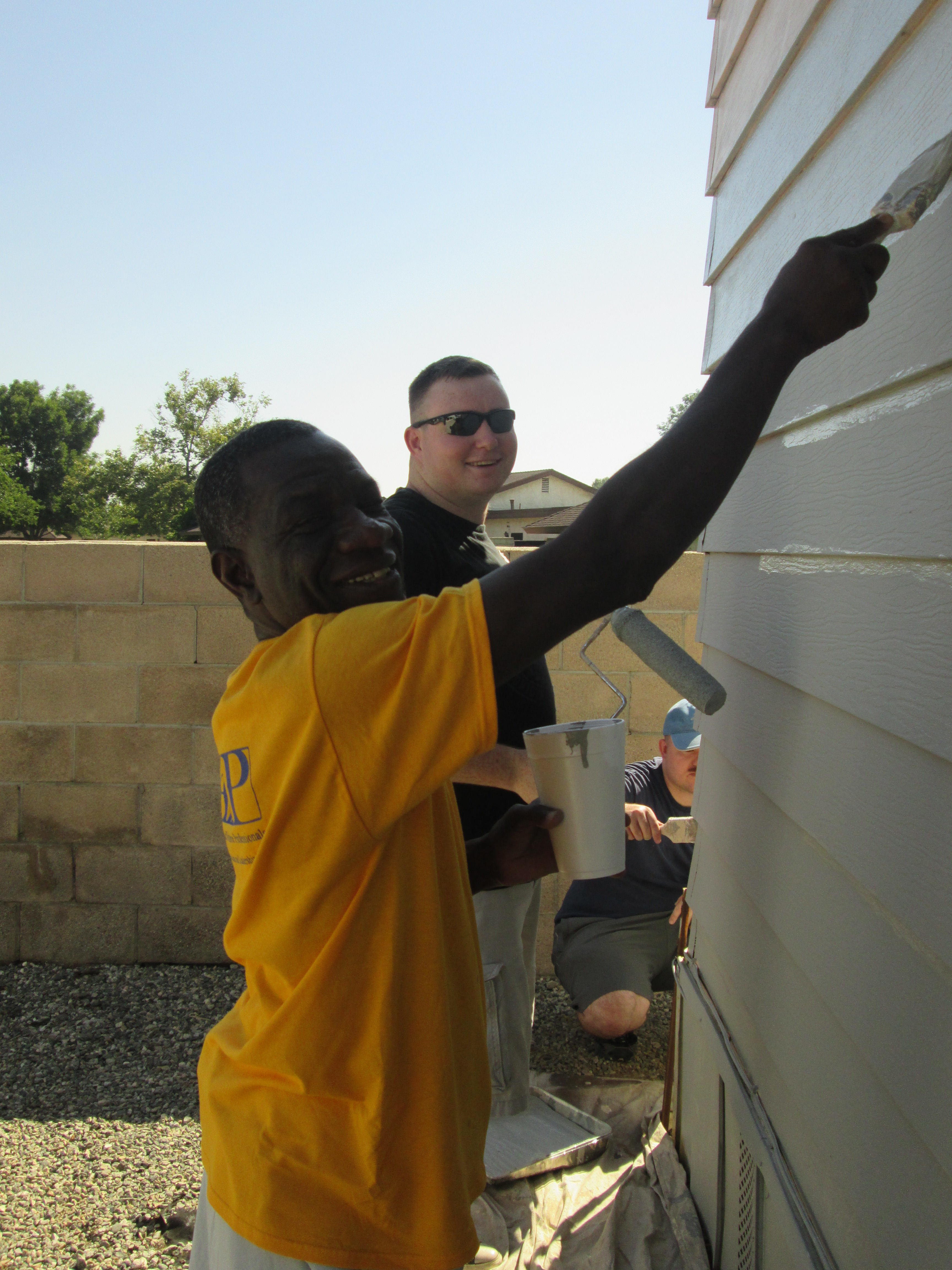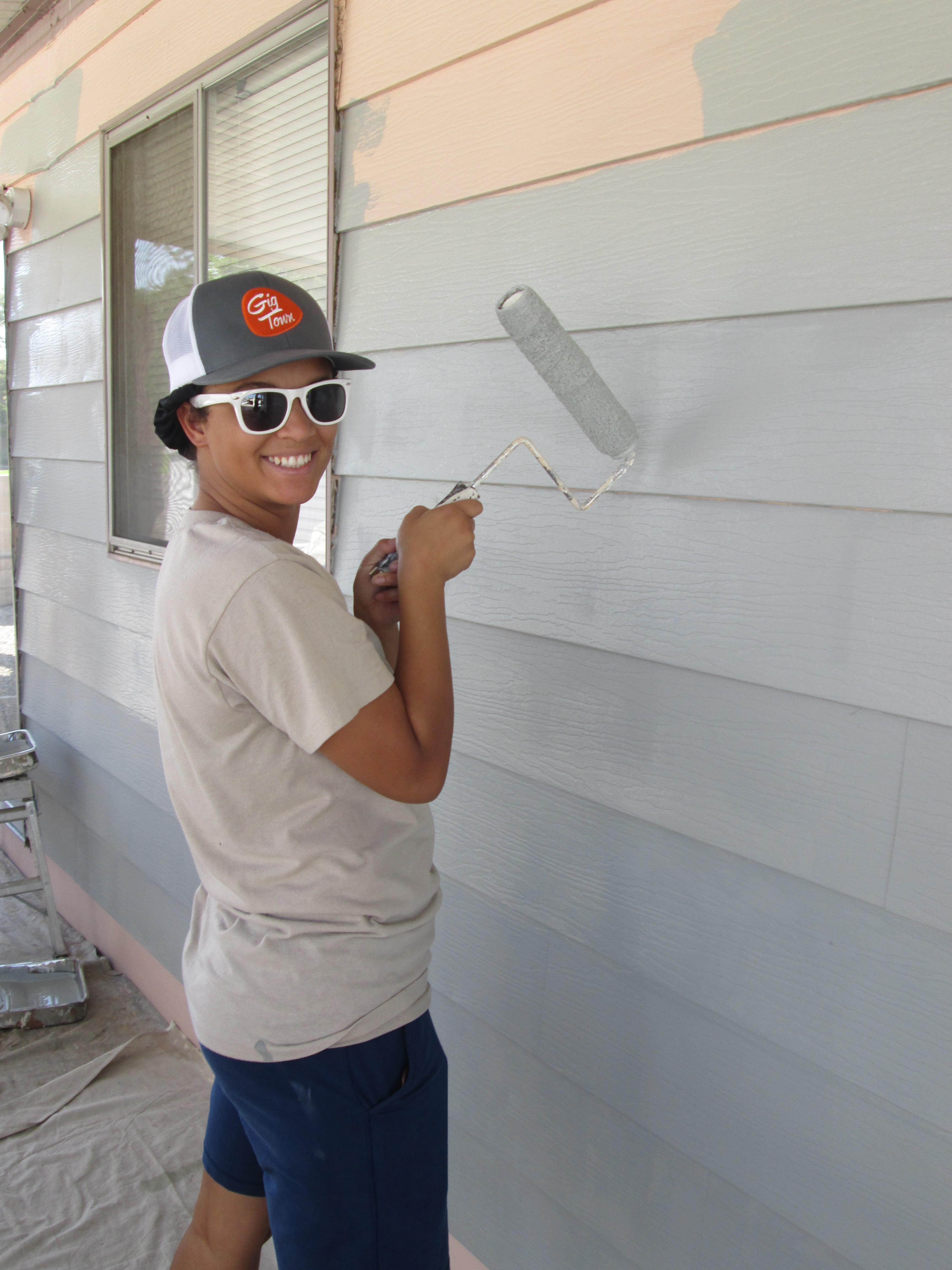 This project was completed through Habitat for Humanity Riverside's A Brush with Kindness program, an exterior home preservation service that offers painting, landscaping, and exterior minor repair services for homeowners in need. A Brush with Kindness helps low-income homeowners impacted by age, disability, and family circumstances, who struggle to maintain the exterior of their homes.