"Alone we can do so little; together we can do so much."– Helen Keller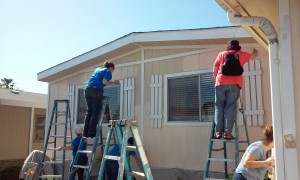 On Monday, April 23, 2016 Habitat for Humanity Riverside partnered with Calvary Presbyterian Church and UTC Aerospace to help a homeowner in need. Martha's home was in need of skirting repairs and a fresh coat of paint.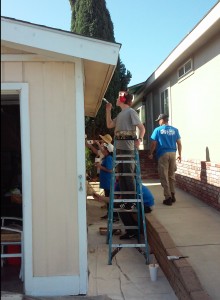 Upon arrival, everyone began to unload materials and set up for the project. Volunteers brought snacks, and Martha supplied water and sodas for everyone. After a safety orientation, they broke off into teams. Almost every person had volunteered with Habitat for Humanity Riverside in the past. Because of their expertise and experience, they finished the home quickly! Several volunteers brought their high school aged children to experience and witness this act of kindness. 

Martha was amazed at the sight of her new, beautifully painted home! She and her husband gave all the volunteers a flashlight as a token of their appreciation for the wonderful work they had done.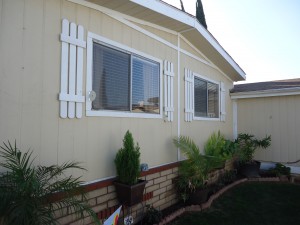 It is not often that we see families volunteer together at a Habitat Riverside work site. One volunteer, who brought his daughter and her friend, said that they all would love to come back and volunteer again and that they really enjoyed giving back to their community. The staff at Habitat Riverside love to hear stories like this. Volunteers like these are definitely making a difference in the lives of the people we serve. Thank you again to Calvary Presbyterian Church and UTC Aerospace for volunteering your time to help out Martha and her family.