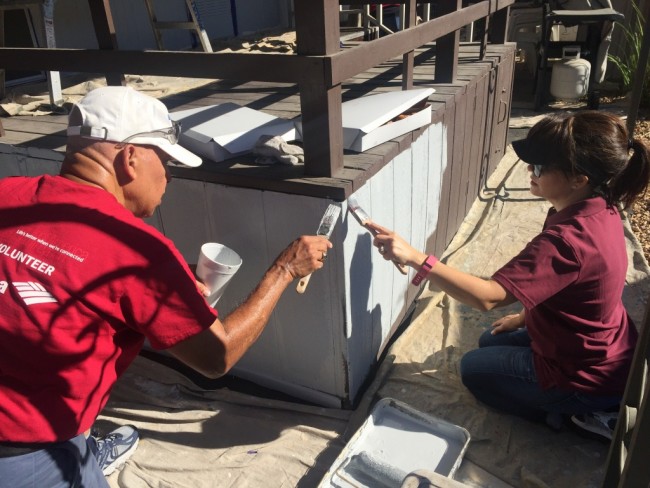 Just days before World Habitat Day, Bank of America and Habitat for Humanity celebrated their 30 year commitment to one another during the 3rd annual Habitat Global Build. In participation with this celebration, Bank of America completed revitalization projects in 85 communities across eight countries, including one right here in Riverside, CA.  "Through our partnership with Habitat for Humanity, we're delighted to help our local residents access the resources they need to gain economic mobility, and in turn, build a thriving Inland Empire community" said Al Arguello, Inland Empire market president, Bank of America. On September 30th, 24 Bank of America employees from across southern California came together to help empower local homeowner, Don, by painting his mobile home.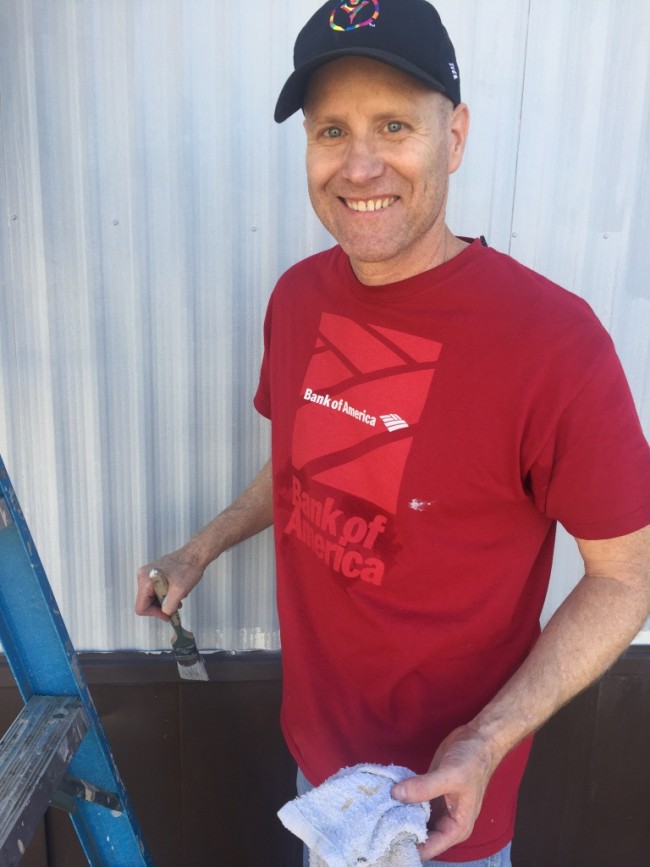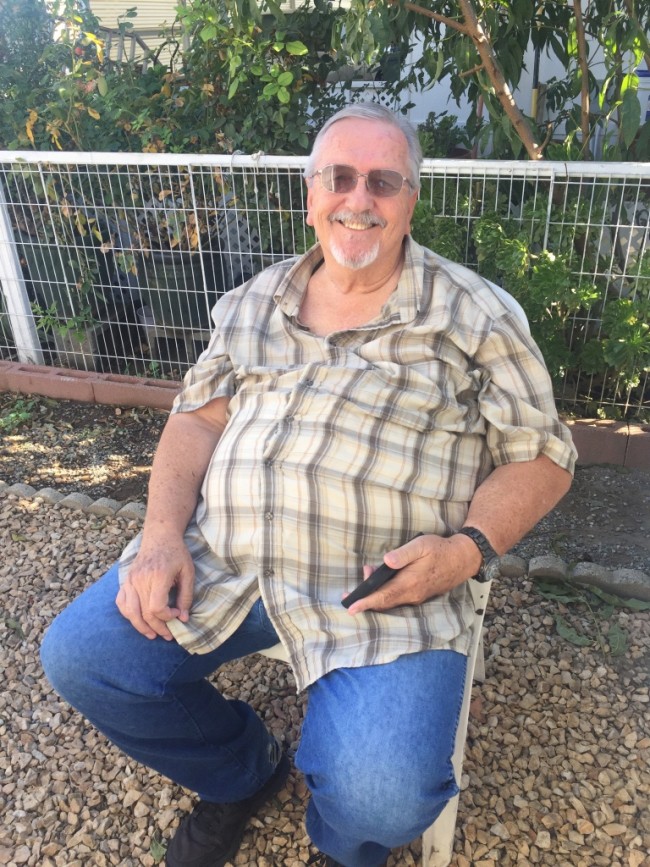 Ten years ago, after having suffered a debilitating heart attack and having been forced to undergo surgery leaving him bedridden for weeks, Don moved to Riverside to be closer to his family and to the medical center where he receives his treatment and check-ups.  Unfortunately, because of his medical treatments, Don has been in and out of the hospital due to ailments and complications over the last decade. "10 years ago, my body began to fail me.  Everything is much harder to do," stated Don. With his various medical conditions, Don has not had the stamina to do rigorous manual labor, leaving the maintenance and exterior of his mobile home to deteriorate over the past 10 years.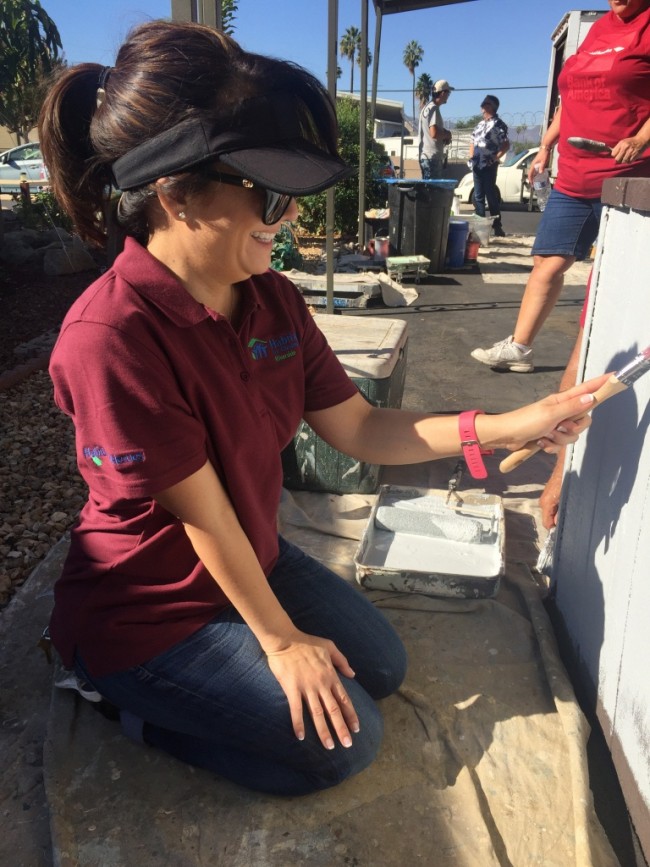 At Habitat for Humanity Riverside, we believe everyone deserves a safe and decent place to live. Volunteers started the morning by getting to know the homeowner. After introductions, Don's home began to transform as 24 brushes spanned the entirety of the house.  Knowing he wouldn't be able to help paint, Don picked up some donuts for the volunteers which certainly made their morning sweeter!  The mood throughout the day was lighthearted as the volunteers spoke and laughed as if they had known each other for years. We were surprised to hear that nearly all of them had met for the first time that morning!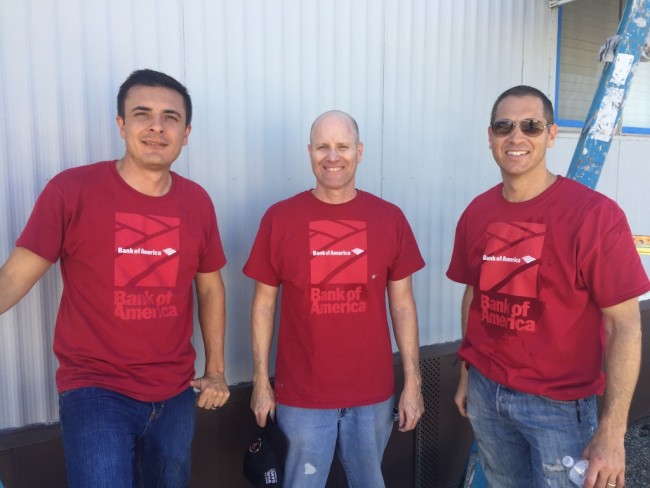 Throughout the day, Don walked around the property and complimented the volunteers' work and expressed his thanks.  In a tender moment, one volunteer realized how much he had in common with Don as they discussed the joys of being a grandparent.  For many of the Bank of America employees, volunteering was a therapeutic activity both physically and mentally.  One volunteer said with a smile on her face, "It feels so good to be outside on such a beautiful morning and to help Don any way we can."  Bank tellers, branch managers, and executives all worked side by side helping one another fulfill their individual tasks.  Unified by their mission to help Don and strengthen the local community, volunteers of Bank of America and Habitat staff revitalized Don's home and, in the process, revitalized the community.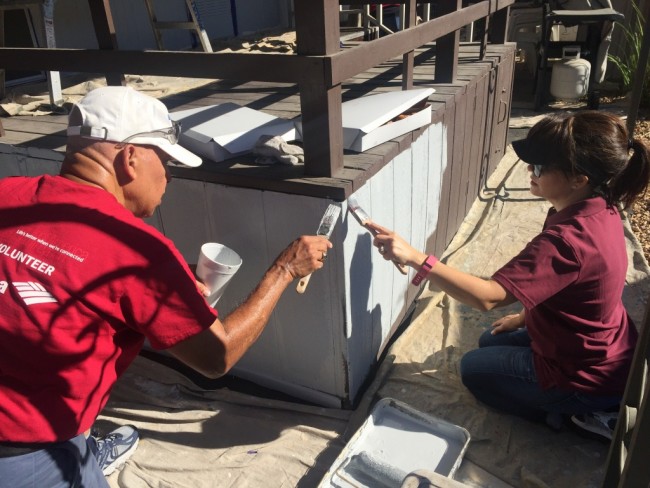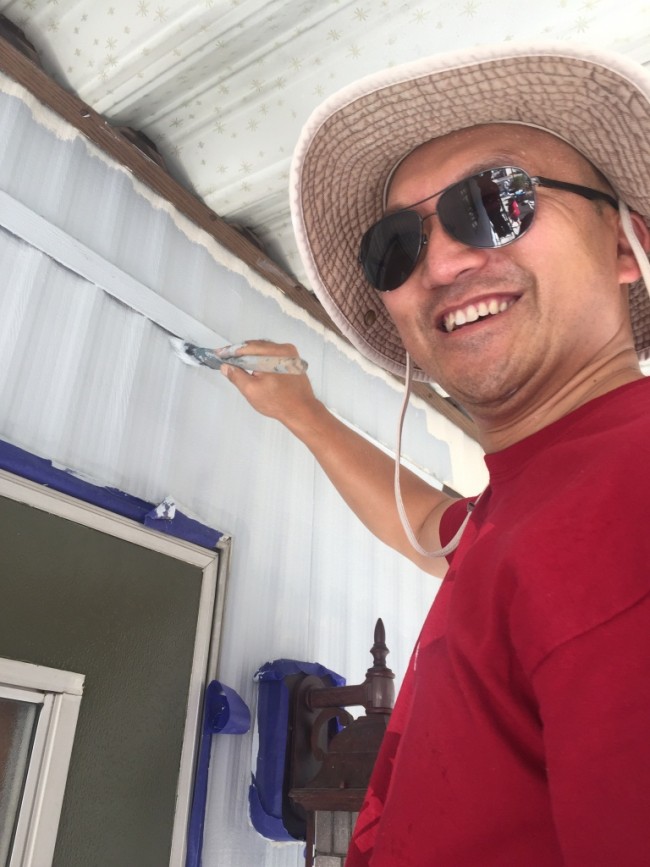 The morning began with smiles, and after many hours of hard work, ended the same way.  When all of the painting was nearly completed, the volunteers asked Don to look at all of their hard work.  "It looks brand new! I'm just so grateful for all the help which I can't do anymore," exclaimed Don as he slowly walked around his home, admiring the efforts of all who helped that day. With the help of Bank of America, Don was able to reclaim his home with pride.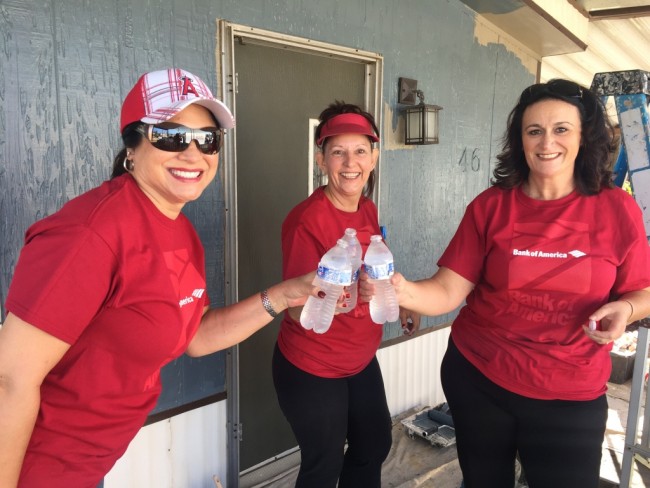 Thank you Bank of America!
The Global Build is just one way that Bank of America is helping advance a thriving Inland Empire community.  Bank of America recently presented Habitat for Humanity Riverside with a $50,000 grant to support Habitat Riverside's upcoming CalVet REN project, providing homeownership opportunities to 26 qualified veterans and their families. Read more about the grant by clicking here!