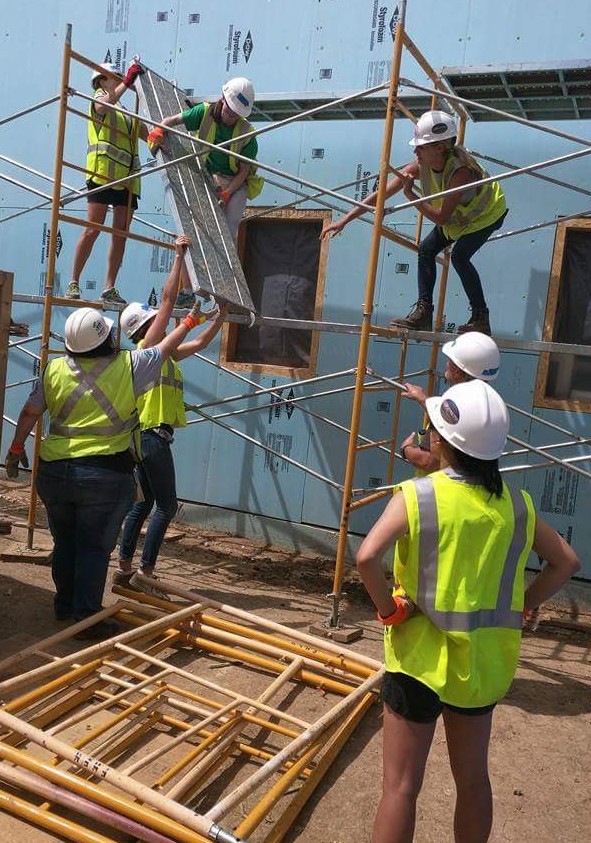 Every year, Habitat for Humanity AmeriCorps members and alumni from across the country travel to select cities to help meet the need for decent and affordable housing while celebrating the impact made through Habitat for Humanity's partnership with AmeriCorps.
From June 6-10, Habitat for Humanity's AmeriCorps Build-a-Thon brought nearly 100 AmeriCorps members to Colorado to work on 14 houses alongside local families with Flatirons Habitat for Humanity, Habitat for Humanity of the St. Vrain Valley, and Berthoud Habitat for Humanity. This event supported ReBuild Colorado, Habitat's three-year initiative to help 200 families in communities affected by the 2013 flooding across Colorado's Front Range.
Let's see what our Habitat for Humanity Riverside AmeriCorps thought of this year's event!
 What did you enjoy most about the Build-a-Thon?
Stephanie, AmeriCorps National Member: I enjoyed learning new skills and meeting new people. Being in Colorado definitely gave me a new perspective on things; especially working with the Flatirons Affiliate and their Wednesday Senior volunteer group! I was very fortunate to meet them. I've never met a group of individuals so passionate about their work. I also enjoyed meeting the family that was going to be purchasing the home. Their story was inspirational. I couldn't imagine a family more deserving of becoming a Habitat homeowner.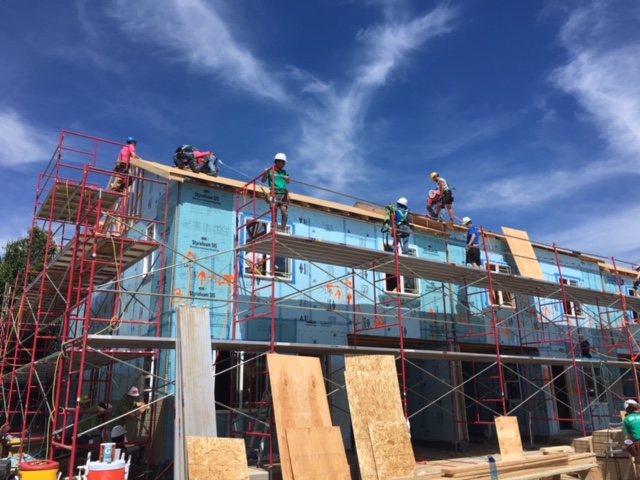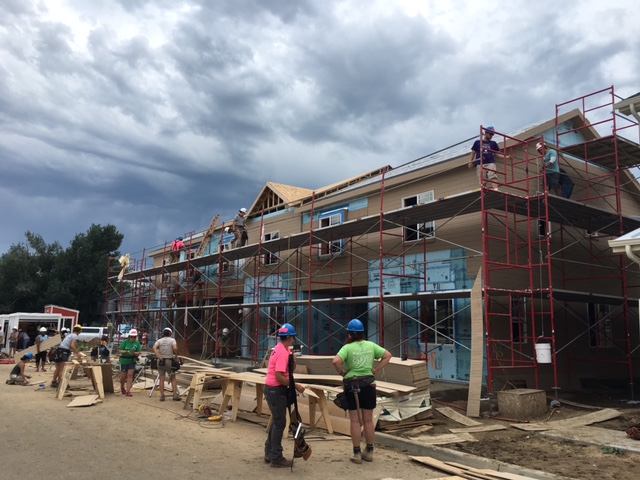 What did you think about the area you were serving at and the Habitat for Humanity affiliates you were working with?
Cristian, AmeriCorps National Member: The area we were working in was very different than what I am used to! The homes were all duplexes and required us to work on top of scaffolding. They build duplexes because land in the area is expensive and it is more affordable for them to build duplexes for the homeowners. Habitat for Humanity of the St. Vrain Valley was helpful. They separated us into teams and assigned a leader to guide us and delegate tasks. Prior to the Build-A-Thon, I had no knowledge about installing roofing, but with the guidance of my two team leaders, we were able to work as a team to get the job done.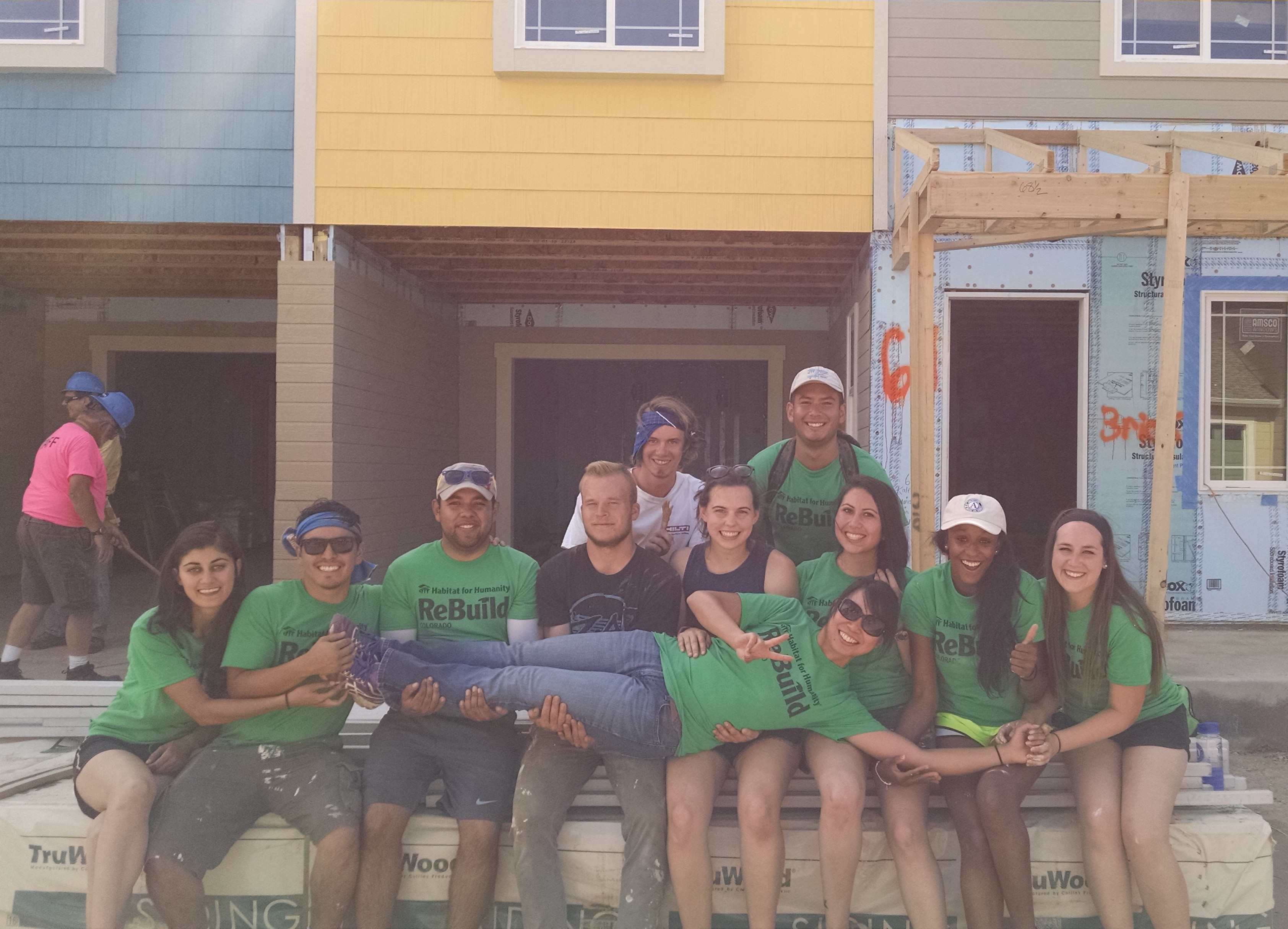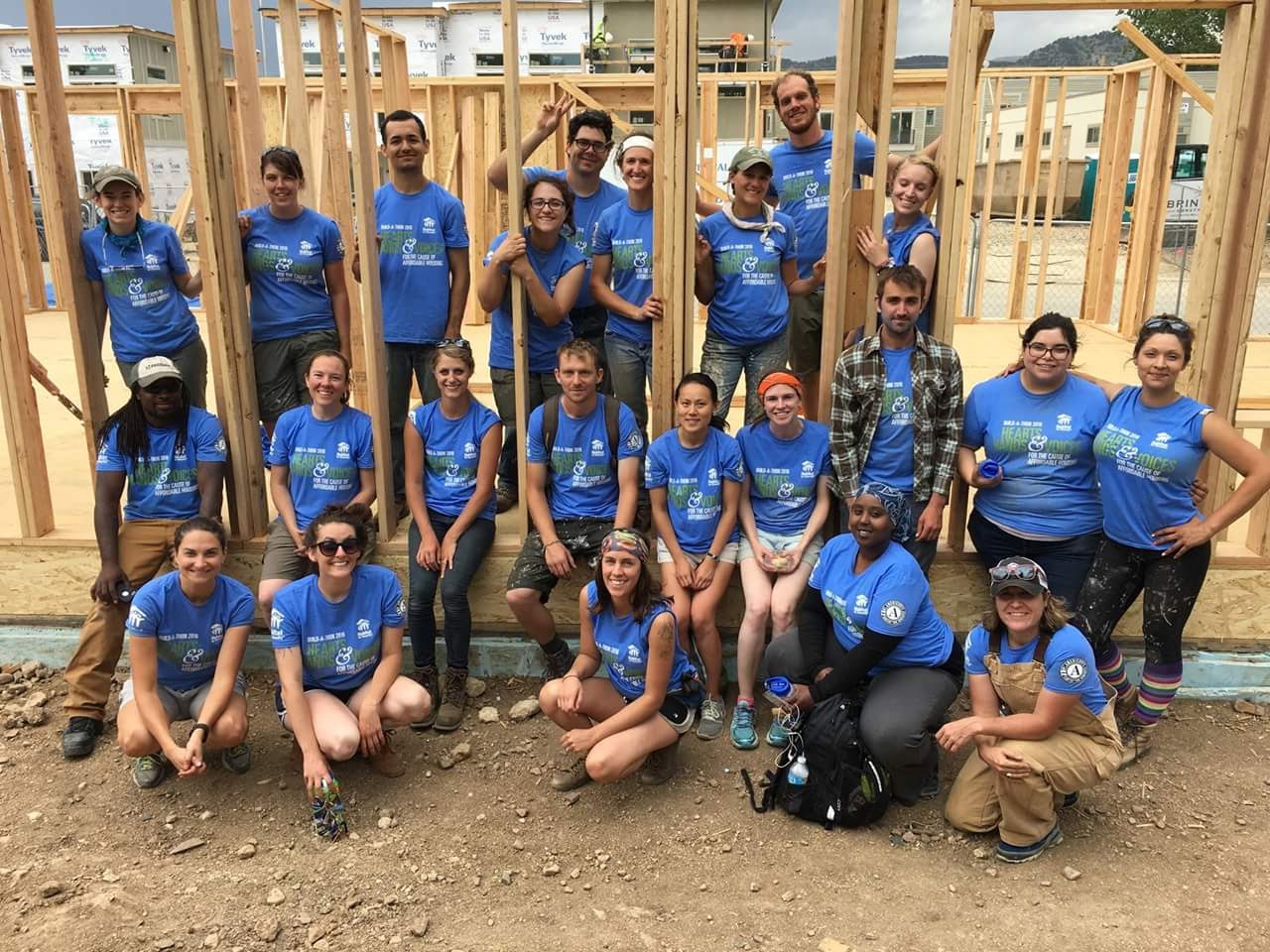 What projects were you working on and what difficulties did you come across?
Julianna, AmeriCorps VISTA member: My group built four homes with Habitat for Humanity of the St. Vrain Valley. I spent most of my time caulking and painting, but I did learn how to use a nail gun and skilsaw. My biggest difficulty was the weather. I thought I was escaping the heat by leaving Riverside but it followed us to Colorado! Despite working in the sun and heat all week, I somehow managed to stay sunburn free!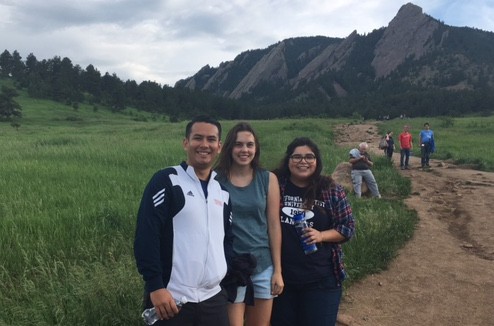 Through full-time service opportunities in communities across the United States, Habitat AmeriCorps Members help homeowners achieve strength, stability, and independence through shelter. Habitat AmeriCorps members can serve in leadership roles on active build sites or in local Habitat offices, assisting homeowners, volunteers, and staff. Click here for more information.