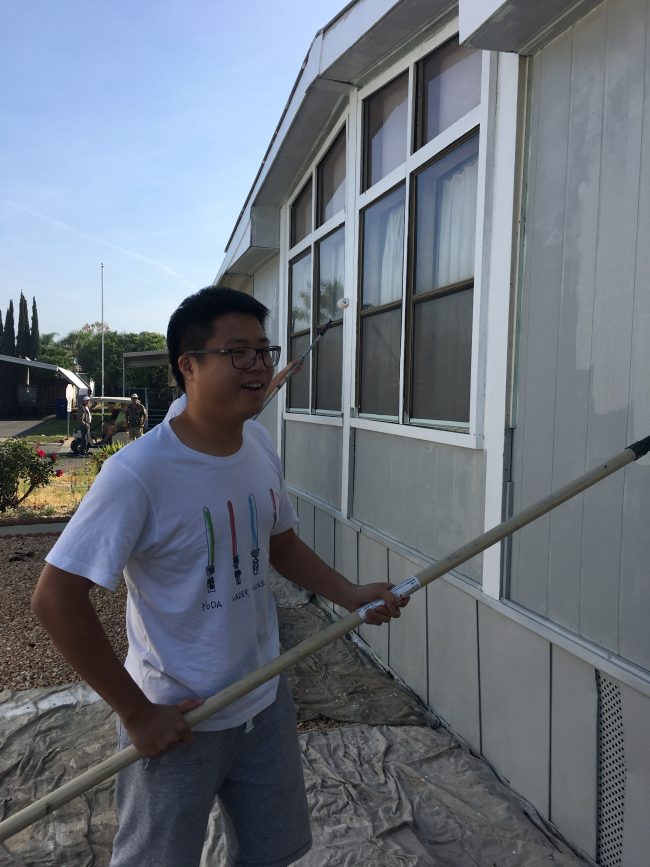 On Saturday, March 18th, Riverside City College's Alpha Gamma Sigma State Honor Society joined us for another A Brush with Kindness project. For this project we went out to a mobile home park in Riverside to paint William's home. William, a recent retiree from the Union Pacific Railroad, needed our assistance because the paint on his home had become very faded over time and was beginning to look unkempt, and it violated several of the mobile home park's rules. The carpet on his porch and steps were also beginning to deteriorate, which could potentially present a safety risk for William.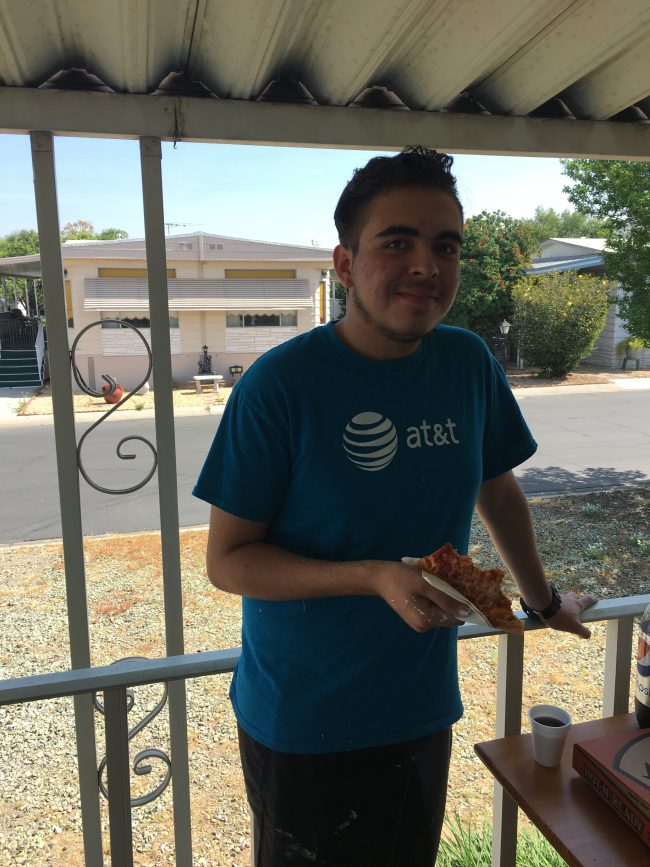 The afternoon began similar to others with the volunteers preparing the work site and receiving a brief safety presentation. Once this was done, the volunteers were eager to get to work. They worked quickly and meticulously to make sure that William's home looked pristine. William along with many of his neighbors came out to express their excitement and gratitude with the work that was being done. William was so thrilled that he went out of his way to buy all the volunteers pizza and other refreshments. During the pizza break, William told the volunteers stories about his time as a minor league baseball player and manager as well as his family's long, rich history here in Southern California.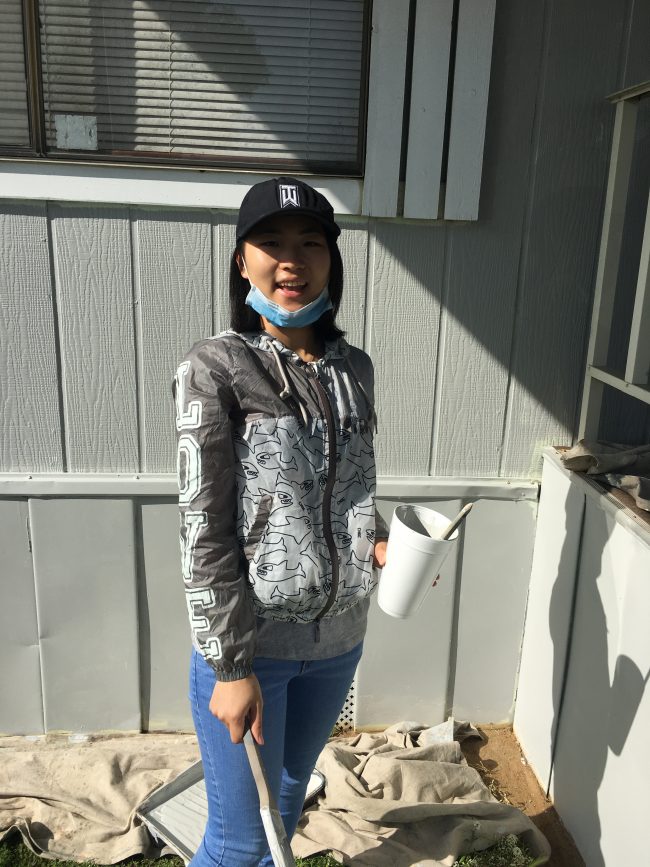 Learning more about William gave the volunteers the extra energy they needed to finish the job, despite the draining effects of the sun.

With the help of Alpha Gamma Sigma State Honor Society we were able to renew William's home and make it healthier for him while helping him avoid fines from the mobile home park. William was overjoyed with the work that had been done stating, "I want to thank you guys so much, you did an awesome job. Thank you!" So thank you Riverside City College's Alpha Gamma Sigma State Honor Society for all of your help, we look forward to working with you again.