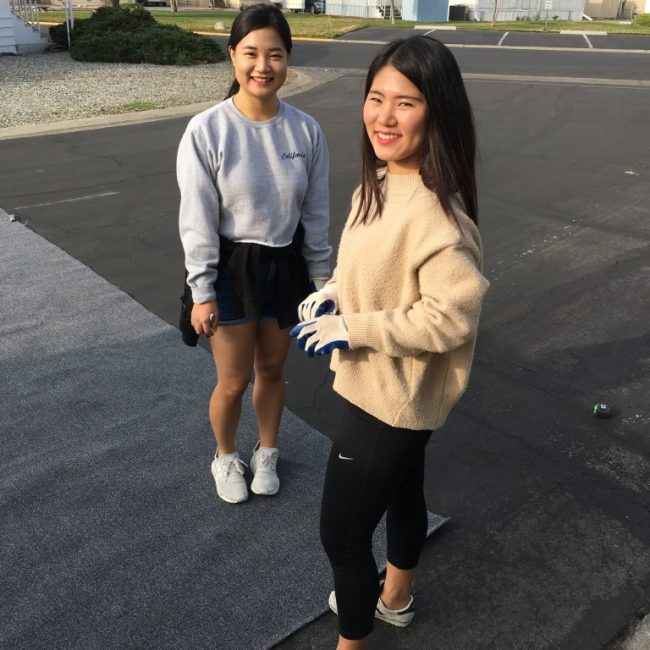 A local Riverside homeowner named Richard badly needed the old and weathered carpeting on his stairs, ramp, and landing replaced when it became a safety hazard due to frayed and worn pieces. Volunteers from UCR's Student Exchange Program helped Richard by installing newer and stronger outdoor carpeting. They came from far and wide with some as far as India, Saudi Arabia, China, and Colombia, yet all worked together perfectly. Throughout the day they taught each other new words in their languages, and shared different customs with one another. "What's the word for hammer in Hindi?" asked one volunteer from Saudi Arabia. "It's pronounced hakthauda," replied another volunteer from Mumbai. Over the course of the day, new friendships were made and a camaraderie was forged between them all as they learned how to use different tools, the process of installing outdoor carpeting and the challenges that come with it.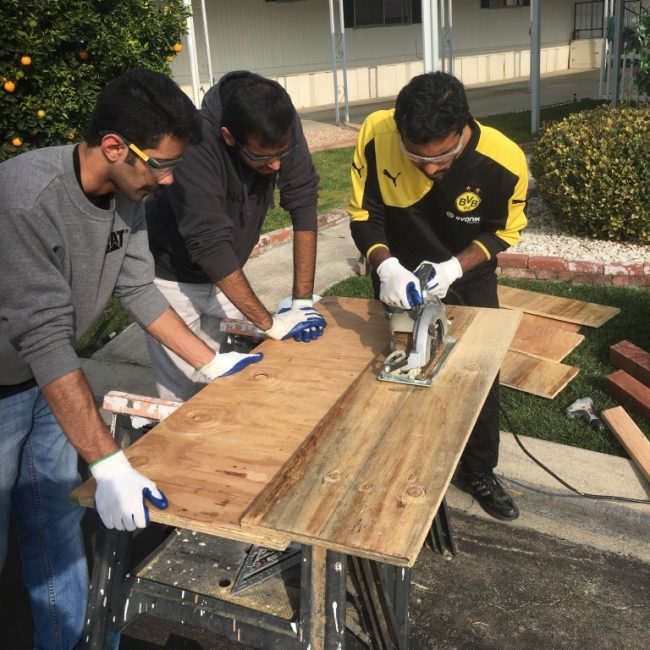 The volunteers then went above and beyond what was expected of them after they had completed installing the new outdoor carpet when they discovered a set of stairs on the other side of the house had weakened to the point that they were no longer safe. When thanked for their service and asked whether or not they would stay to help complete the steps one volunteer said, "We will stay with you. We won't leave you to finish this alone." The Habitat for Humanity Riverside staff was grateful to hear they would have more help. The volunteers then organized into teams with one team working on the steps and another working on the carpet that would be added to them. An architect student from Saudi Arabia named Ahmed, measured out the dimensions of the parts of the stairs to be cut and replaced. "Being able to use some of my experience as an architect to help others is wonderful," said Ahmed.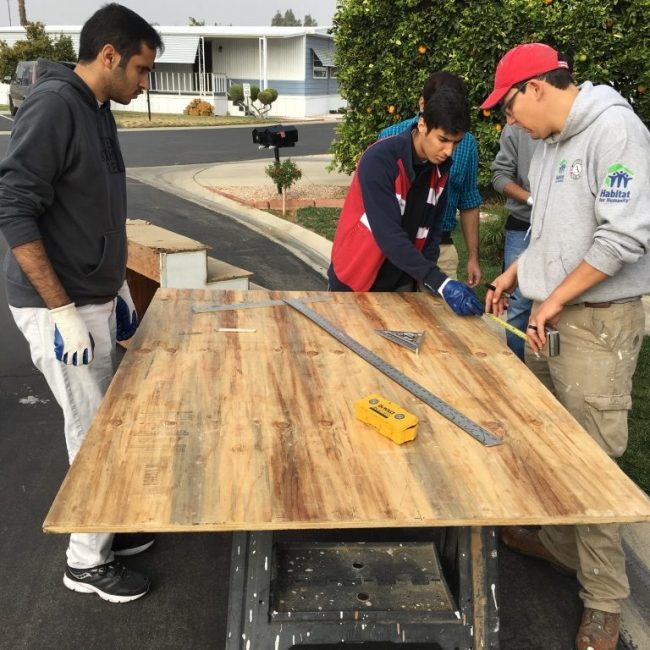 The enthusiasm of the volunteers from around the world, coming together to help revitalize a small neighborhood in a country that they were only visiting briefly perfectly embodies the heart of Habitat for Humanity's mission. The day was spent learning about other cultures and languages, learning how to use new tools and overcome challenges, and how much we all have in common. The day ended with smiles, laughter, and the feeling of pride.