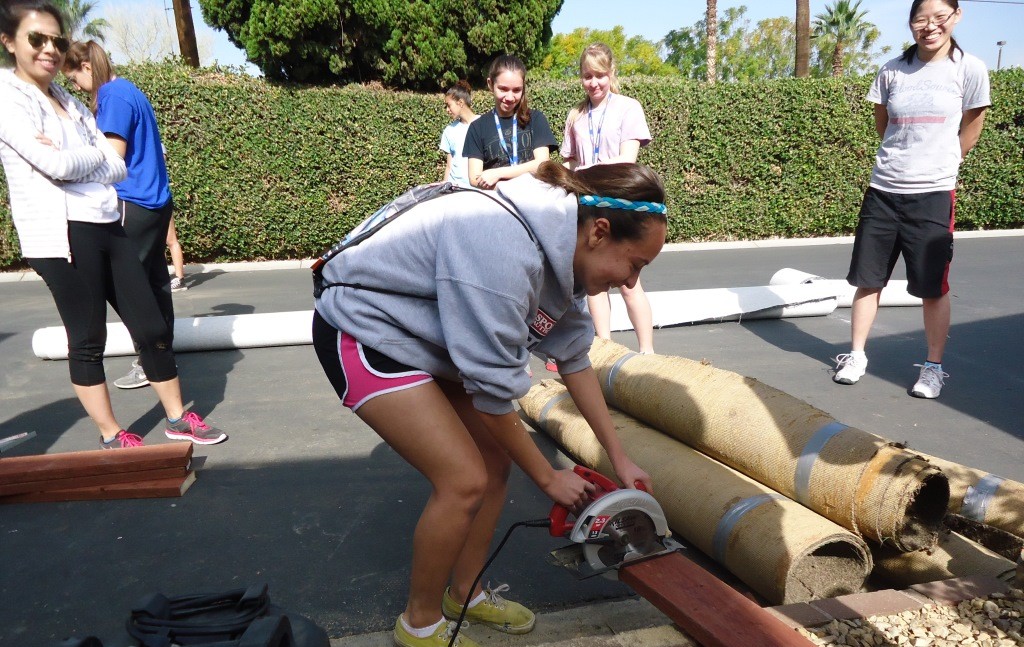 Sandra, the owner of a mobile home located in Corona, CA was going to spend Valentine's Day in her aesthetically deteriorated home. Her porch was rotting due to water damage and the paint of her home was fading and weathered. Living off a fixed income, Sandra has been unable to maintain her home herself.  Habitat for Humanity Riverside partnered with the UCR Circle K, La Sierra University, and the UCR Woman Club Soccer one day on February 13, 2016 to help Sandra while simultaneously making an impact on the community.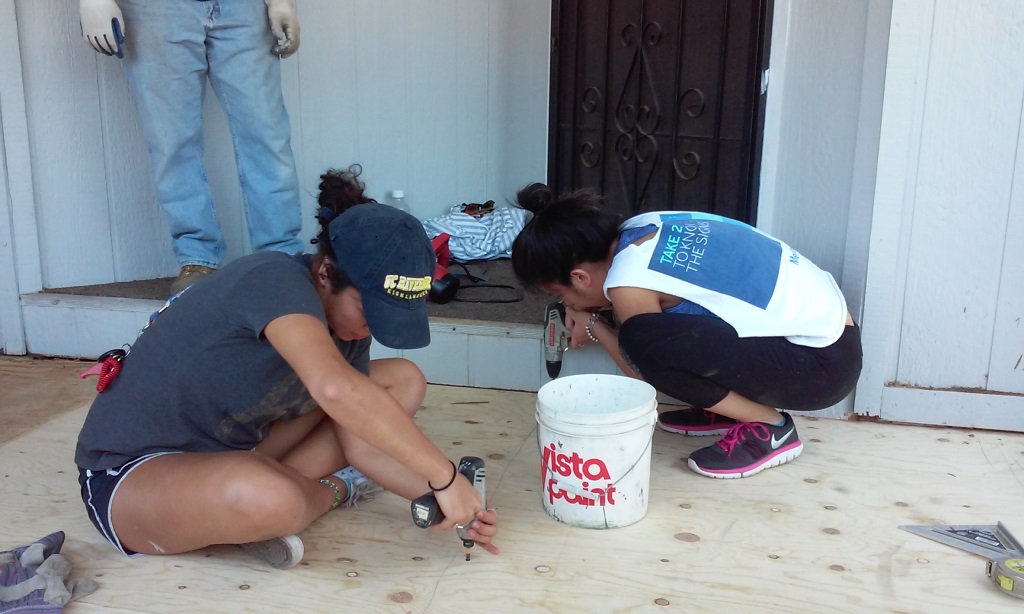 First, the volunteers broke into two groups. One group focused on setting ladders and painting the exterior of the home while another group worked on rebuilding the rotting front porch. The second group measured wood, placed the new pieces together, and screwed them into place. Volunteers learned how use a saw, drill, use a tape measure, and work with extension poles. The volunteers seemed to have a great time! Katie, a volunteer, stated "The demo was the best part of the job. It was fun learning to use the saw and drill. Very exciting!"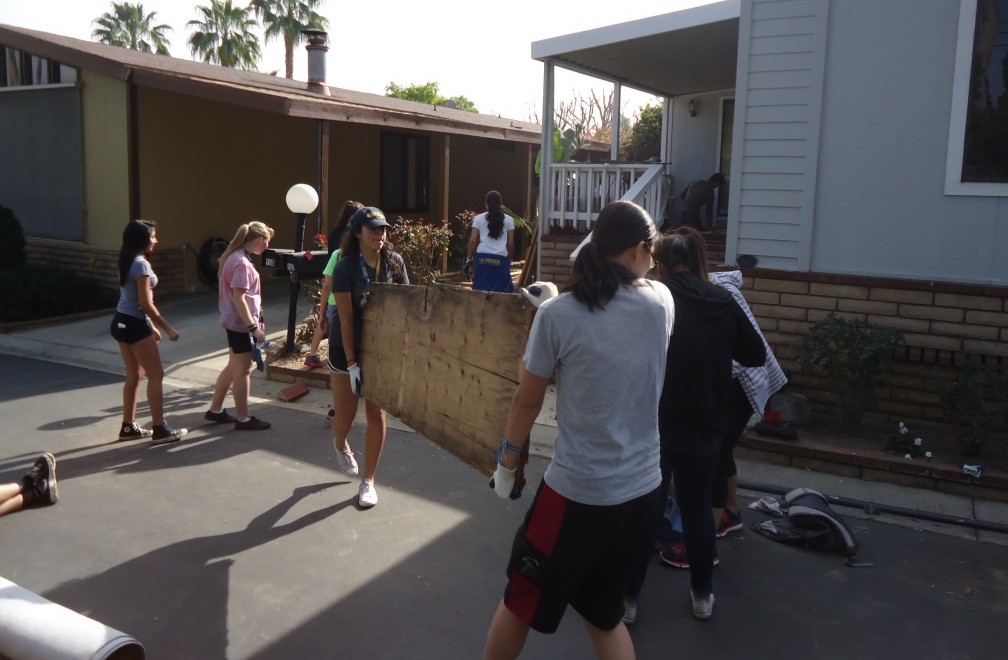 The volunteers were not the only ones who enjoyed their time. After seeing her completed home, Sandra exclaimed, "It just looks great, thank you everyone". Together, these volunteers helped Sandra have proper living conditions.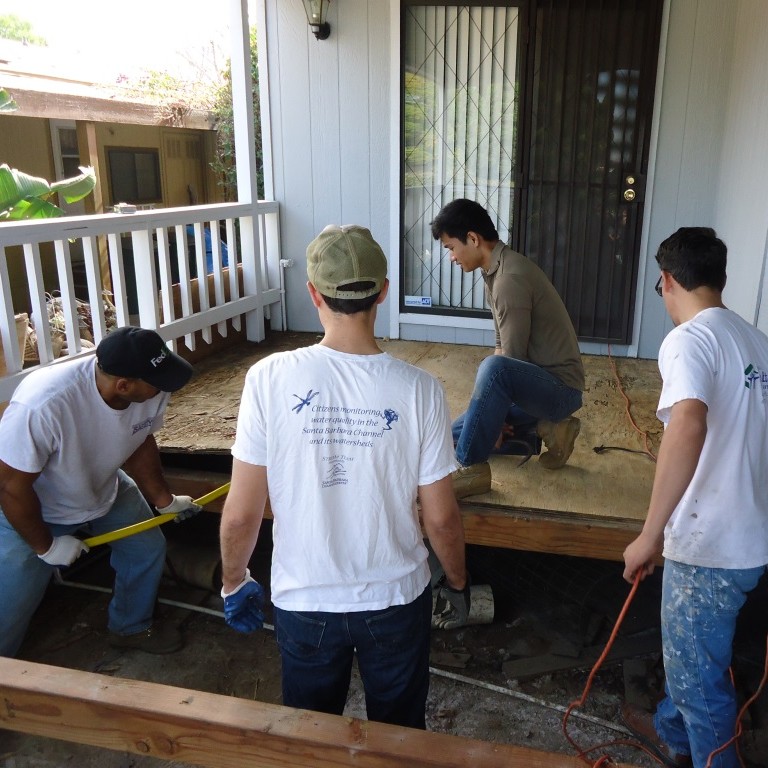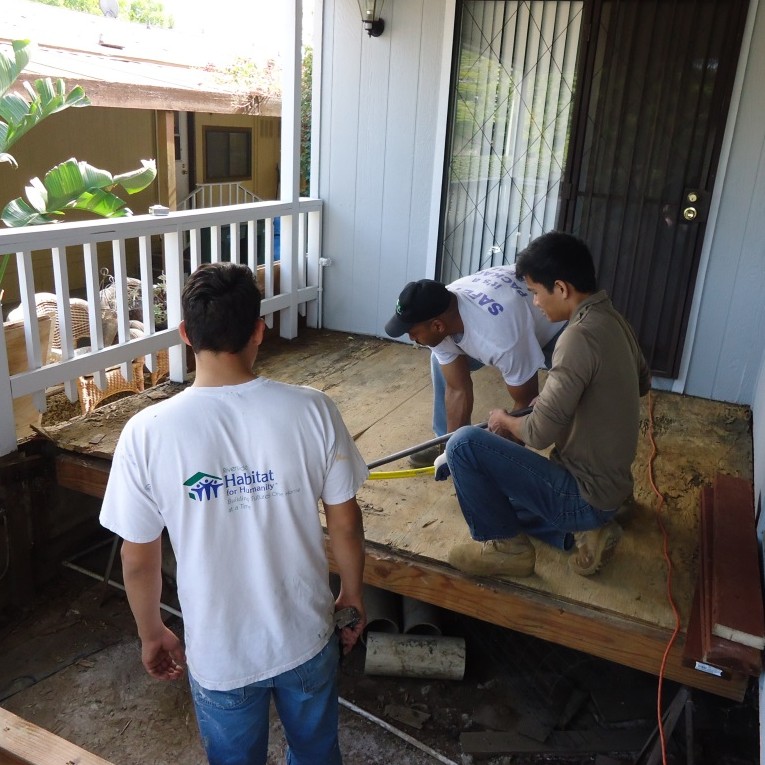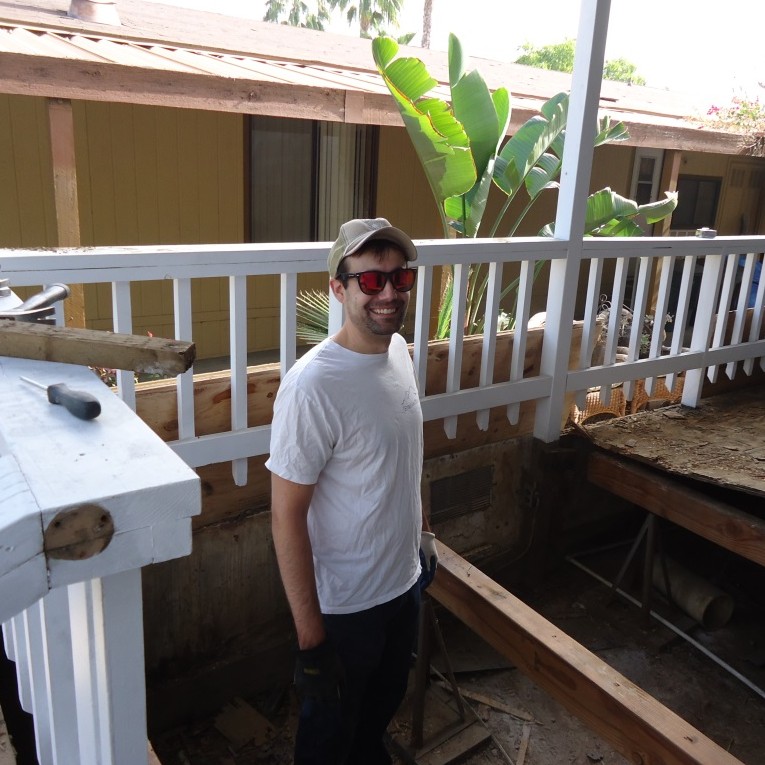 Thank you, UCR Circle K, La Sierra University and UCR Woman Club Soccer for all your time and hard work. Without volunteers who care and share our passion to drive change, Habitat for Humanity Riverside would not be able provide these services in our local communities.