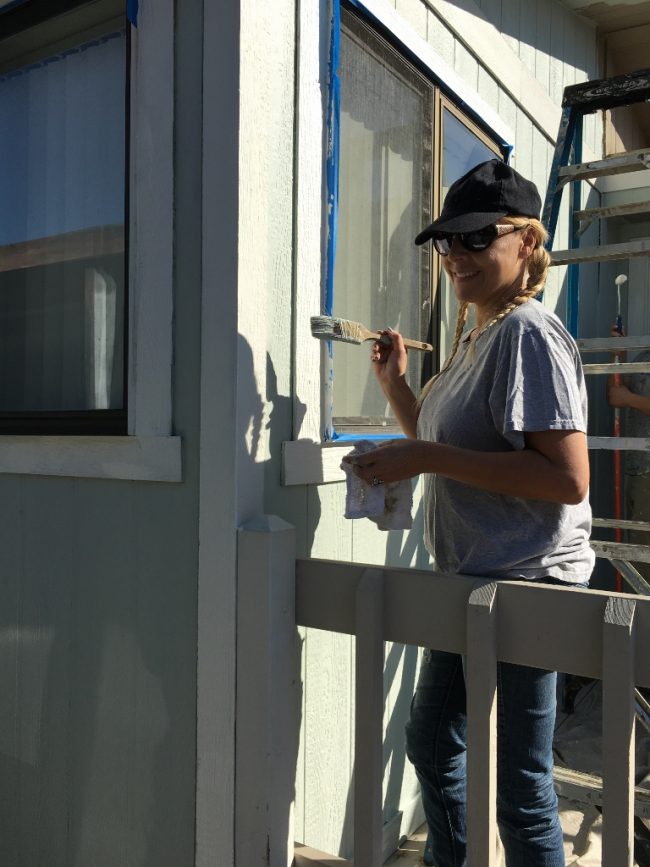 On Saturday November 5th, employees from the Construction Financial Management Association- Inland Empire Chapter (CFMA), were joined by members from the University of California Riverside's Future Pharmacists Interested in Learning Leadership Skills (Future P.I.L.L.S.) to paint the home of our homeowner Teresa. Without the ability to repair the deteriorated and outdated paint on her home, Teresa was a perfect candidate for our program and she was elated to have these volunteers helping her improve the quality of her home. The group was so eager to work that almost immediately upon arrival, they began asking questions about the project, the supplies, and the nature of their work for the day.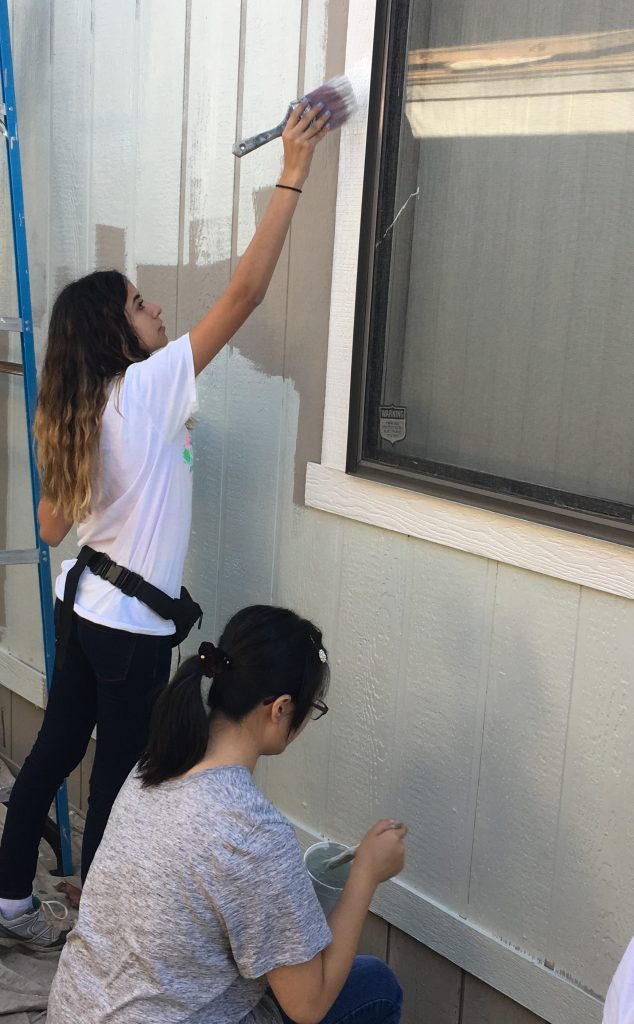 The volunteers showed a great deal of teamwork and collaboration. They divided themselves into teams to paint the main walls of the home, the trim, the shed, the porch, and the hard to reach areas covered by shrubbery. Teresa and her son came out several times throughout the afternoon to take pictures, talk to the volunteers, and thank them for their work. For many of the volunteers, this was their first time painting the exterior of a home and working with Habitat for Humanity. One volunteer Monique exclaimed, "We've never done anything like this, it's very humbling to see all of these people come out to do the same."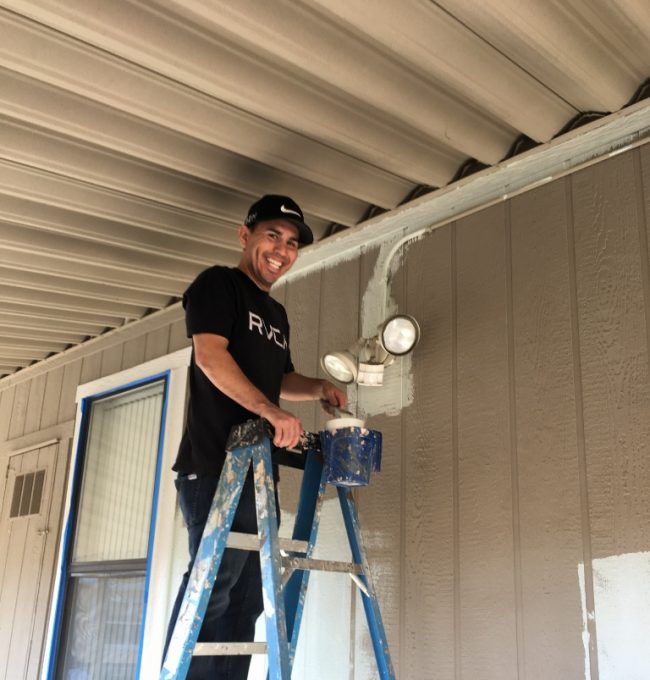 By the end of the afternoon, Teresa's home looked as good as new. The volunteers were proud of their work, and Teresa was overcome with emotion and gratitude. Overall, the work that both CFMA and Future P.I.L.L.S. did was exceptional. We at Habitat for Humanity Riverside are extremely grateful and hope they will volunteer with us again to improve the home of another deserving homeowner.