On September 11th, Habitat for Humanity Riverside continued our efforts to eliminate substandard housing by completing A Brush With Kindness paint project with volunteers from Daltile! The September 11th National Day of Service and Remembrance is a day we proudly celebrate at Habitat for Humanity Riverside. We know that 9/11 is a day that Americans, and the world, should never forget. In honor of those who rose up in service in response to the attack, we want to give others the opportunity to step up and help those in need.
Jose, the homeowner, has lived in his home with his wife and family for a few years. Jose and his wife are senior citizens living on a fixed income. Their son is a student at a local college who helps to financially support his parents.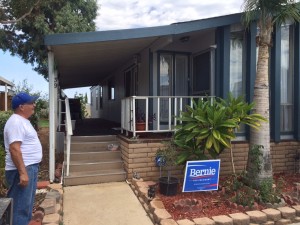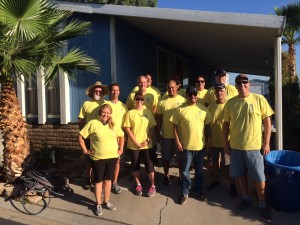 The volunteers form Daltile were great! Daltile is a stone, tile and flooring company "delivering exceptional products and customer service since 1947". They contacted Habitat for Humanity Riverside to plan a day of service for September 11th.  Their team worked very hard, knowing that the work they were doing would make a difference in the homeowner's lives. The joy of the hardworking volunteers spread to the neighbors and to the management at the park. Another successful A Brush with Kindness project completed!