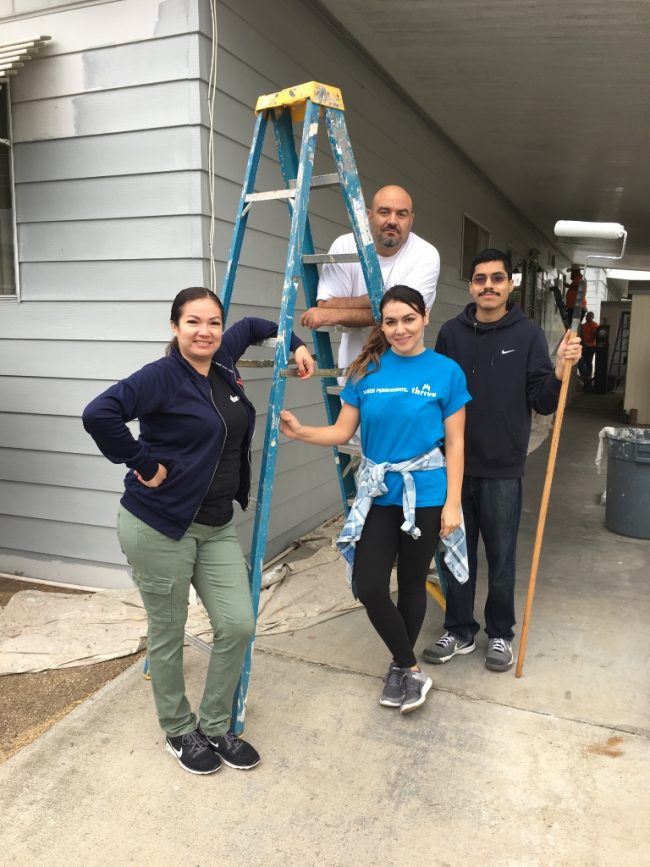 On Saturday, October 15th, 72 volunteers from Kaiser Permanente, Mobile Modular, and Riverside City College's "Christians on Campus" club came together at the Riverside Country Club Mobile Home Park to transform the homes of three deserving families. The day began early with all of the volunteers gathering at the park's club house for donuts, introductions, and a brief safety presentation. The group was comprised of not only employees and volunteers from these companies, but also professional painters who were a great addition to the team! Having three different projects at the same time was overwhelming but exhilarating.  The volunteers split themselves into three groups, one group for each home, and jumped right in to making these homes beautiful again.

These groups had a great time working and mingling with people whom they may not have had the opportunity to typically interact with.
Several of the Kaiser Permanente employees exclaimed, "We have done this several times before and it's been a great experience each time."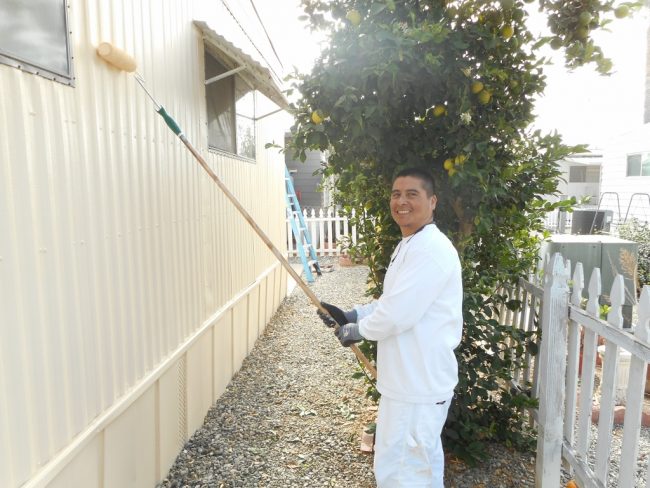 Several of the homeowners were overwhelmed with joy as they watched their home being revitalized. After several hours, all three of the homes had been completely transformed and almost unrecognizable. When the project was finished, they couldn't help but to shower the volunteers with expressions of thanks and gratitude. Additionally, Kaiser Permanente provided lunches for all of the volunteers and everyone gathered to reflect on their work and the impact it has on not only the community, but also on these deserving homeowners. Because of these volunteers and their work, the homes are more environmentally and structurally safe, the homeowners can avoid getting fined and the mobile home park as a whole is more aesthetically pleasing.

Thank you Kaiser Permanente, Mobile Modular, and RCC's "Christians on Campus" club for sacrificing your Saturday afternoon to help rejuvenate three mobile homes and improve the quality of life for these deserving homeowners.