It is always an amazing feeling when I have the privilege to view the beginning stages of an A Brush With Kindness project with its feelings of overwhelming intimidation from the enormous task presented in front of us to the accomplishment and success of viewing the end result of just after a few hours of hard work from determined volunteers. This feeling is doubled when speaking with the joyful homeowner, who at times are a bit wary about the expectation of the project, and knowing that these great volunteers in front of me worked hard and gave all their effort to bless the homeowner. Every week I see this when Habitat for Humanity Riverside completes an ABWK project in our area of service.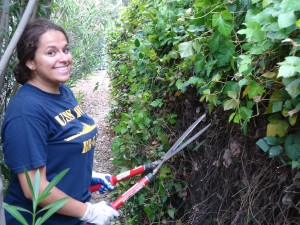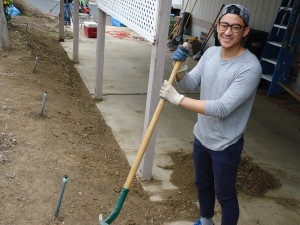 On May 23rd volunteers showed up to the mobile home park in Corona, in the moments of the start of the project I knew this group was going to exceed my and the staff's expectations. One of our groups that morning was BERICAP, a "globally acting manufacturer of plastic closures"  located in the city of Ontario. They brought strength and encouragement to our project that day. They also brought ball caps for all the volunteers to shade us from the sun and a few weeks ago they donated two powerful paint sprayers to further our purpose in aiding low-income homeowners and new homeowners- thank you all again!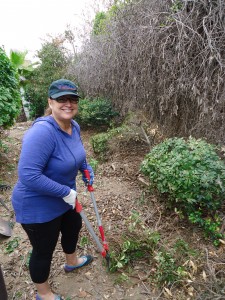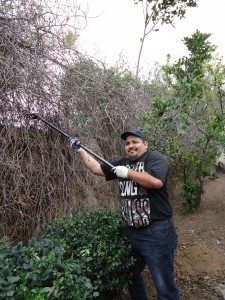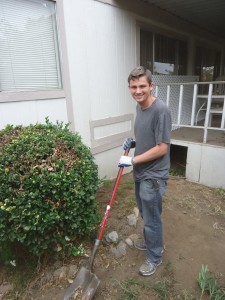 The other volunteer group was The Well College Ministry from a local Riverside church who asked to bless a homeowner in their community. They arrived willing and ready for any tasks before them. Their volunteer group brought youthfulness and excitement to our project.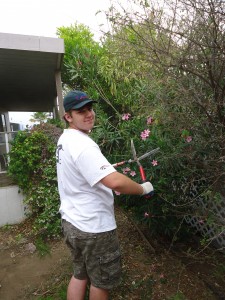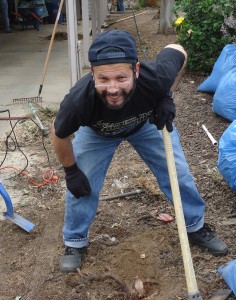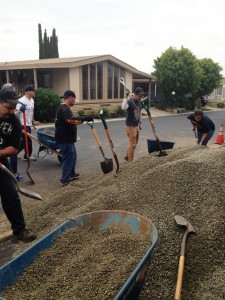 Sheryl the homeowner loved the work that was done and completely adored the volunteers. A smile can say a thousand words and it sure was evidently heard when Sheryl viewed the progress and completion of the landscaping project. Not only did the volunteers clear out much needed vegetation, they also shoveled and pushed loaded wheel barrels of rock, where the volunteers spread all over her property. This day was surely a blessed and enjoyable one for the hardworking volunteers and for Sheryl.
Thanks for your support!