Bank of America volunteers did a fantastic job of painting the interior on the Mill Creek job site. Their attitude was nothing short of willingness and excitement about the day that was ahead of them. Their mission, and they chose to accept it, was to paint the entire interior of the house.
Everyone paired up and tackled their room.  Isaias and Javier took on the kitchen with semi-gloss and eggshell white dining room area.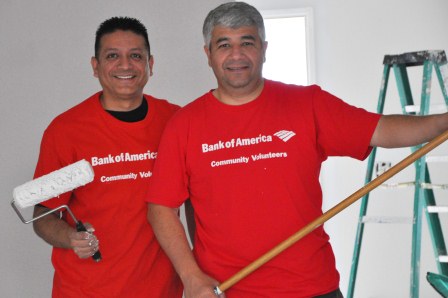 The three sisters, Anita, Marion, and Paula, got straight to work in the living room.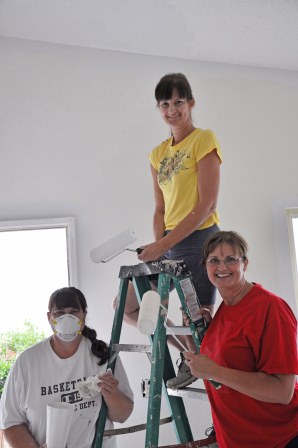 Husband and wife, Mike and Tonie, started painting away in the bedroom.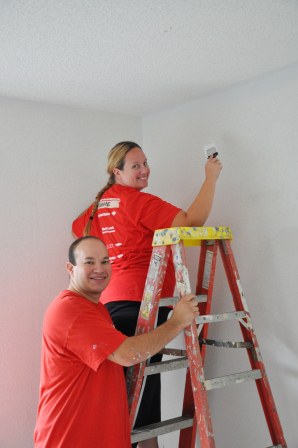 And our Bank of America Student Leader, Adrianna faced the hall closet…which sounds a bit funny, but there is a lot of careful work with corners, shelves and small walls!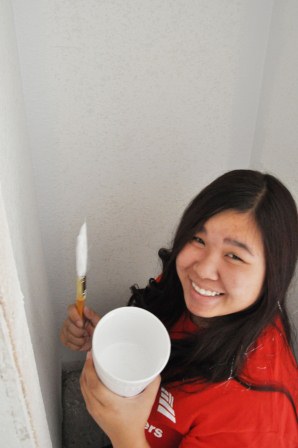 Joe Michalak (project manager for Mill Creek) says this group worked efficiently and with their hearts. Thanks to them, we're ahead of schedule!