This blessed Saturday we were joined by volunteers from Cal Baptist University, Altura Credit Union, and Habitat for Humanity Riverside Partner Families to paint a mobile home in Riverside for a senior-citizen homeowner who was having trouble maintaining her home's exterior.  The home started out with a light-brown base with dark-brown trim combination, and was livened up with a light peach base and green trim, as chosen by the homeowner.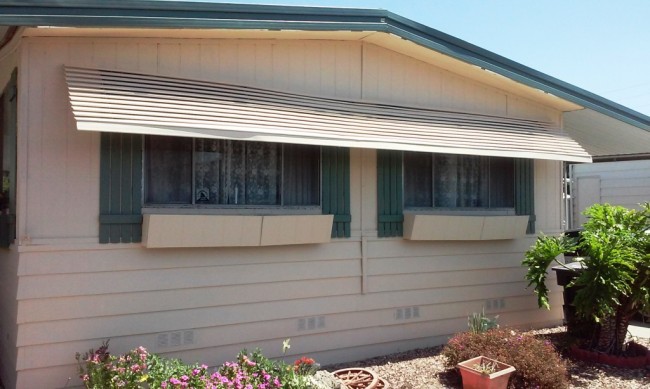 The Cal Baptist students are part of a community service class, and have been performing community service through-out the Riverside region.  This was the second time this class volunteered with Habitat for Humanity Riverside, they noted that they loved working on A Brush with Kindness paint days!   This group is really hard working, detail orientated, and enthusiastic, we hope to see them all again. Many of the students were freshman, studying engineering. We hope they continue to have success in school and continue to reach out to their community during their education.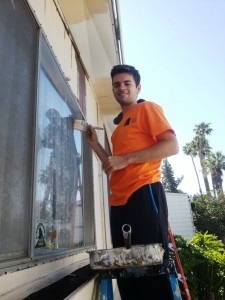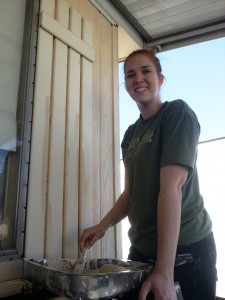 Altura Credit Union had a big volunteer day on Saturday, and we were lucky to get four of their employees to help us on our  paint site. Along side our project, Altura Employees participated in various community services projects throughout Riverside County region.  This group did a great job painting the porch and  performing quality control on the entire house, ensuring the job looked professional and complete.  They all said they enjoyed the experience, we hope to see them back again too!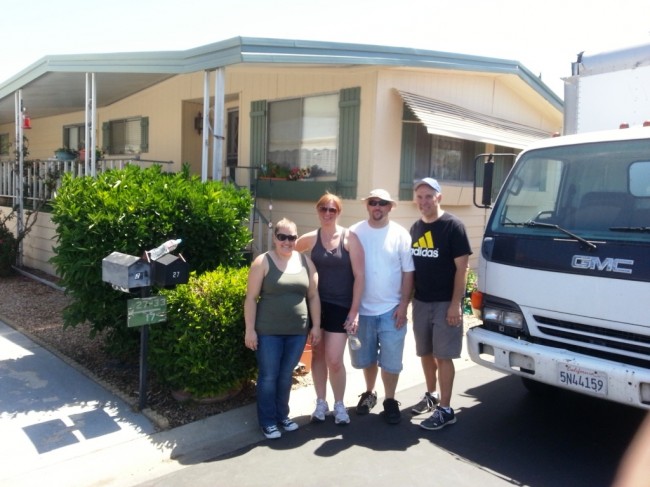 Two of our Habitat partner families also participating in this paint day, and one brought a large team of their friends and family to help us get the job done.   These partner families are working towards purchasing a home at our  8-home development project in Moreno Valley and our 3-home development project in Riverside. They participate not only to complete their required "sweat equity" hours, but also to engage and improve their local community. These families always bring lots of spirit and enthusiasm whenever they join us for events. We always appreciate the sacrifices our partner families make to complete their home ownership obligations, and we hope that the experience of community service will enrich their lifes and that they will continue to engage in their community as new homeowners in the near future.We definitely needed their assistance to complete today's project and we loved getting to meet some of their extended family in the process.