It has only been a few weeks, since many women, and also men, from the community helped raise the walls to help build Habitat's newest home on Arapahoe Street in Riverside, and the home is quickly coming along. Look at the fantastic progress of this home!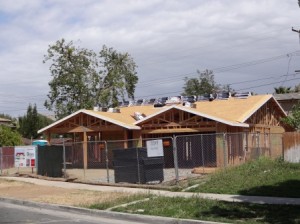 On March 23rd, Wells Fargo women, and a few men raised the walls, which began the construction of this home. In just over three weeks, it now has a roof!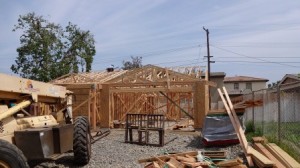 …and the walls have been placed!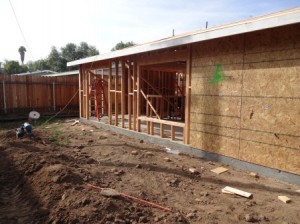 With the help of our hard-working volunteers and professionals, a new Habitat home has been planted, and as you can see, the rapid growth of this home is impressive!