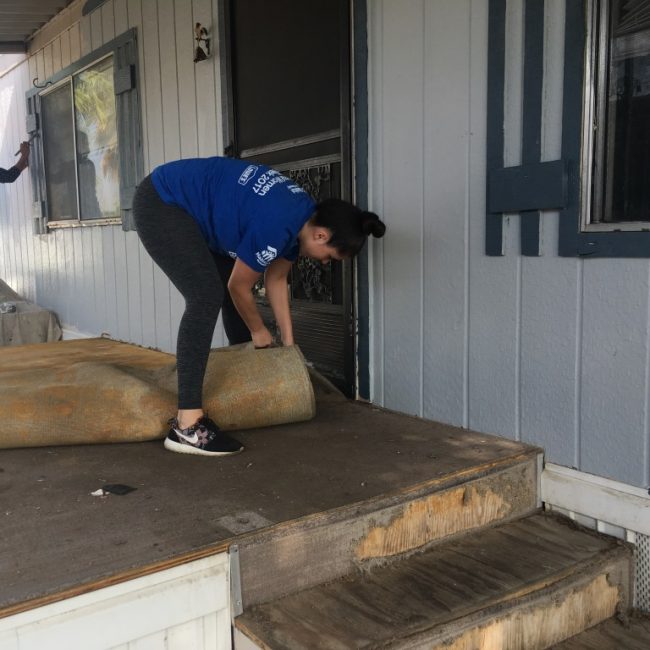 Just in time for Mother's Day, Habitat for Humanity Riverside and Lowe's partnered together to participate in Habitat for Humanity's National Women Build Week.  The annual week-long event was created to empower women to advocate for affordable housing and spotlight the home-ownership challenges faced by many. Each year, Lowe's provides the support of their employee volunteers, Lowe's Heroes, and conducts how-to clinics at stores to teach volunteers construction skills so they can feel equipped to take part in the builds. Since the event's creation in 2008, over 100,000 volunteers have helped make an impact on the lives of women across all 50 states. With humble beginnings, the program has now expanded across the world to address poverty housing for women everywhere with thousands of homes built and programs instituted to direct financial assistance to other women-led projects worldwide.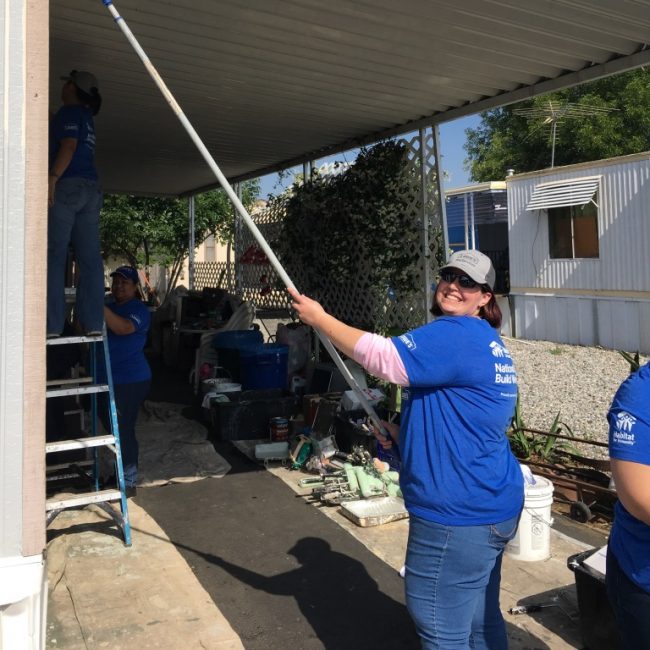 This year, more than 15 volunteers from Lowe's stores across Riverside County joined Habitat for Humanity Riverside in Moreno Valley to help a family revitalize their home.  The homeowner, Donna and her son have lived in their home for over 14 years.  More recently, the household size was forced to expand to take in five more members of Donna's family including her daughters and granddaughters, all of whom were struggling to make ends meet.  "… I couldn't afford to have done this myself," said Donna. Without the financial means to make the necessary repairs, the family was in danger of losing their home. With a generous donation of supplies from Lowe's, and a group of hard-working volunteers, Donna and her family are now there to stay.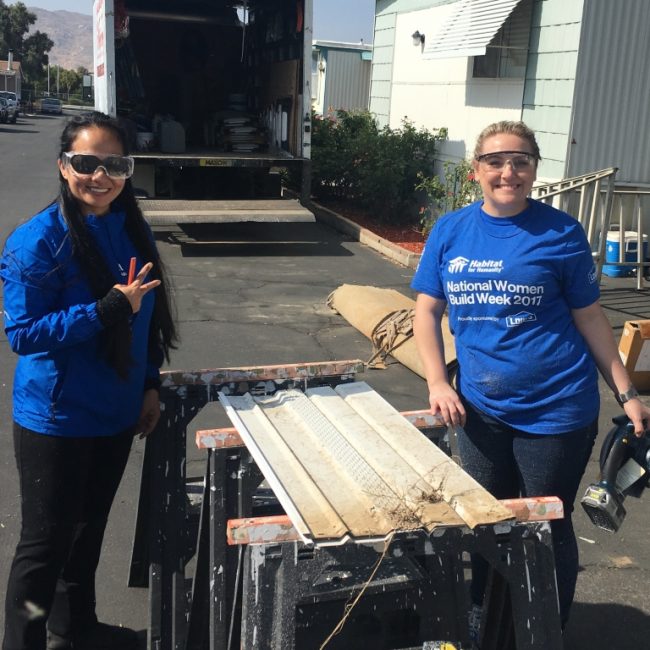 The volunteers arrived early on May 11 to help prepare for their project.  They began the morning by huddling together to hear a brief safety lecture and introduction by one of the construction supervisors.  During the introduction, the volunteers learned about the repairs they would make to Donna's home, the various tools they would be using, and how to use them safely.  Many of the volunteers could be seen smiling, eager with anticipation during the briefing. The paint around Donna's home as well as the aluminum skirting bordering the outside of the house had incurred significant damage and had worn away after many years.  Additionally, wood underneath some of the windows and the carpet on the family's porch had almost rotted away entirely due to years of weathering.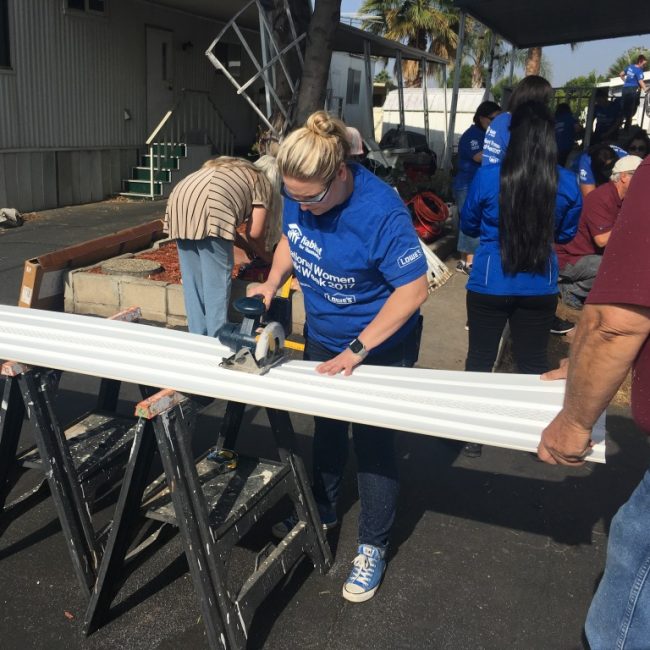 The volunteers began working with excitement and enthusiasm. They split into groups, with some cutting new materials to make the home safer, and others grabbing supplies to paint the home. An additional group began repairing the old and tattered carpet found on Donna's porch and stairs. By midday, the volunteers had finished and the family's house looked far healthier and significantly safer.  One volunteer remarked when asked about her experience, "It's a joyous thing to see women empowering other women.  I'm proud of our partnership with Habitat.  We are doing awesome work and having fun."  After the supplies were put away and the project site was cleaned, Donna was invited to walk around her home.  She was so happy to see the remarkable improvement and said, "This is a wonderful program… I am very grateful. I can take pride in my home once again."  With Lowe's generous donation and hard-working volunteers, Donna and her family can sleep easier knowing they are no longer at risk of losing their home, and it is now both safer and more beautiful than ever. Habitat for Humanity Riverside wishes to thank the volunteers for their time, dedication, and for reinforcing the belief that every woman can make a difference to help family's achieve independence and strength through housing.