Rita is a senior living in a mobile home that had been deteriorating and was in dire need of a new paint job. Rita is on social security, disabled, and does not speak English very well. Rita's daughter was concerned about her mother's well being at home and contacted Habitat for Humanity Riverside for help. Rita qualified for our A Brush With Kindness, a home preservation program for low income homeowners.
.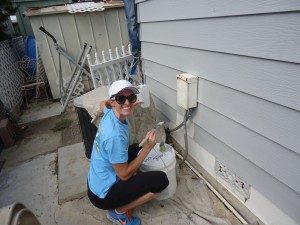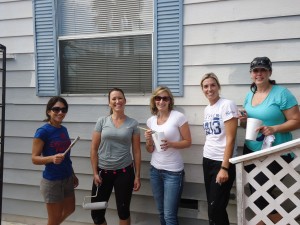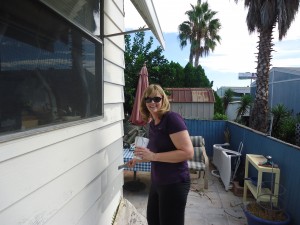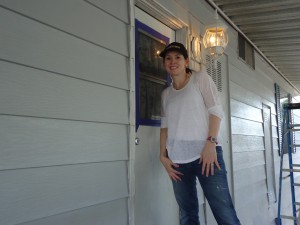 On October 8th, Smith & Nephew USA volunteers  arrived at Rita's home ready to paint. Upon arrival, volunteers found a home that had stains and deteriorated paint due to weatherization. Equipped with brushes and Valspar paint, volunteers started working on the home right away.  They broke into teams, some standing on ladders to reach the trim and others were painting the walls and shutters. The volunteers buzzed with conversation while painting, making the day go by so much faster. As volunteers finished the home, Rita came out and was amazed at how different it looked! She was so thankful to the volunteers for all of their hard work.
Thank you Smith & Nephews USA!