Last Saturday we were blessed to have volunteers from Riverside Community College (RCC) and several future, Habitat homeowners on another 'Brush with Kindness' work day.  The students from RCC belonged to the prestigious Alpha Gamma Sigma (AGS), which is California Community Colleges' Scholastic Honor Society.  Becoming a member in this Honor Society requires a 3.0 GPA and the performance of a certain number of community service hours.
AGS promotes and fosters scholastic excellence by offering student members opportunities to enrich their community college experience through the participation in cultural, social and community service events.   We applaud AGS's efforts to improve scholastic scholarship in California Community Colleges while also making a positive impact in their local communities.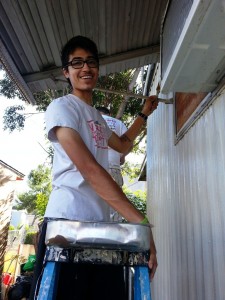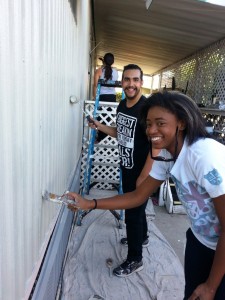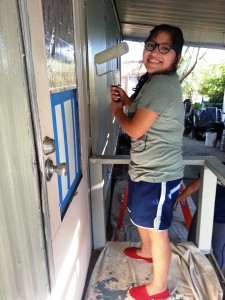 The RCC students were freshman to super-seniors at school, with majors ranging from Biochemestry to Law; therefore, there was a range of interest, background, and skills. Everyone performed great regardless.  We started at 8am and finished painting before noon.  The new house color really made a positive impact on the house and neighbohood.  The homeowner was very happy and bought us all pizza to show his appreciation.  We hope RCC's Alpha Gamma Sigma Honor Society will volunteer with us again.  Keep up the great work and good luck at RCC!