On October 15th, volunteers from Loma Linda Hospital and the United States Air Force from March Air Reserve Base joined us to paint a home for family in Riverside. Having worked with both volunteer groups in the past, we anticipated a great work day with theses volunteers.  Our expectations were met with hard work and joy!
Esther and Paul have been homeowners in a mobile home park for a few years. They spoke highly of their neighborhood and the location of their home. It's close to major amenities yet has a feeling of seclusion. Upon meeting the couple at their home for the first time, we could not help but notice that there was several home improvement projects being worked on. Esther and Paul had started these projects with the intent to create a better and healthier living space for their children. Unfortunately, due to financial tension, the home owners were unable to complete many of the projects they had started. This is where Habitat for Humanity Riverside's A Brush with Kindness Program stepped in.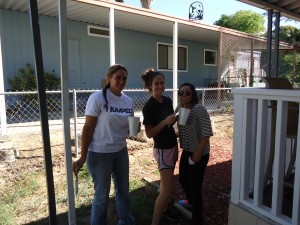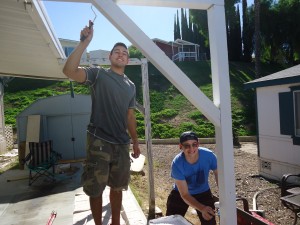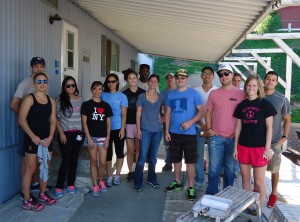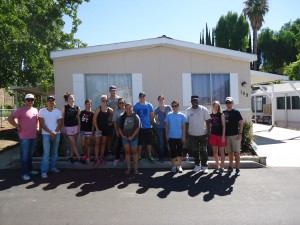 Volunteers were humbled at the opportunity to help Esther and Paul. The Loma Linda and the USAF volunteers tag teamed to paint the home, making sure every detail from the small stains on the walls, to the window shutters and the larger wall spaces were coated with the light beige wall color and white trim color. The volunteers noted having a wonderful time. Many even stated that they hoped to volunteer again in the near future. What could a Project Coordinator ask for more than wonderful, hardworking volunteers? Mission accomplished and a job well done volunteers!