Veterans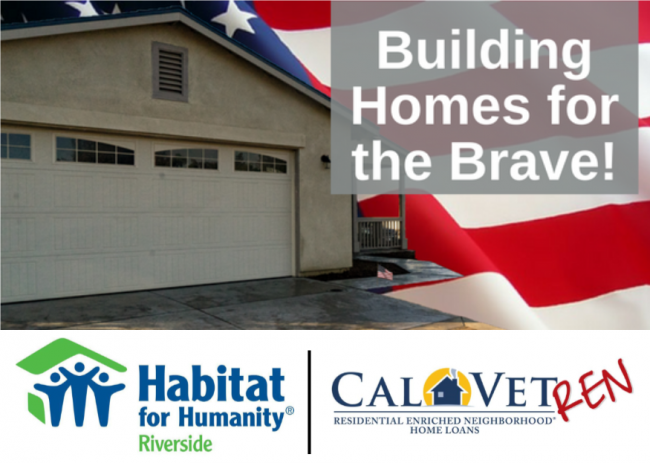 In partnership with California Department of Veteran Affairs, Habitat for Humanity Riverside will build 26 new, EnergySTAR rated efficient single-family residences dedicated to veterans and families of the fallen. On their journey to home ownership, veterans and their families will attend no-cost, educational workshops that range from financial literacy to health and wellness.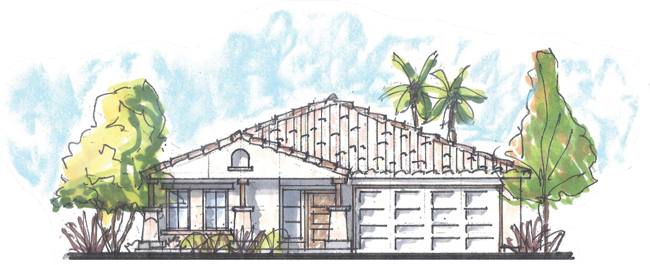 Veterans and their families will live in one community built in the City of Jurupa Valley. There are 2 floor plans available, a 3 bedroom/2 bathroom and a 4 bedroom/2 bathroom. All floor plans can be adjusted to be ADA compliant for disabled veterans and their family members.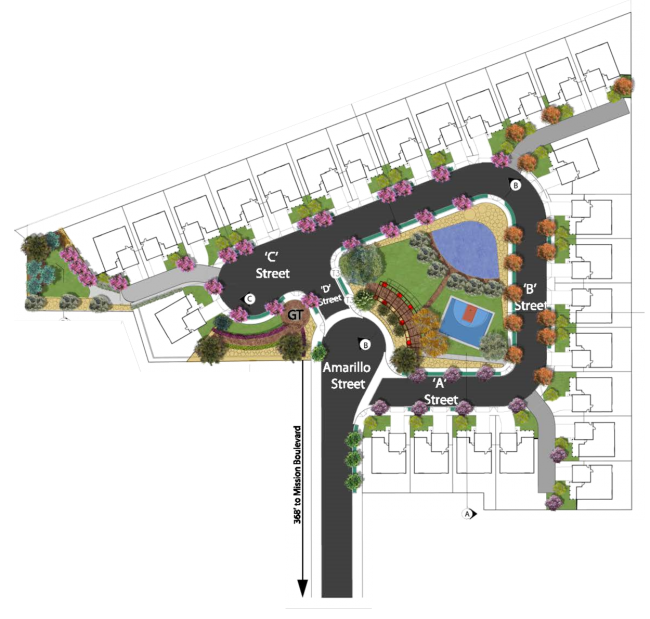 The exteriors of the homes have been designed to complement the surrounding neighborhoods. Habitat for Humanity Riverside is accepting pre-qualification applications from veterans and families who are interested in purchasing an affordable, new home.
Thank You for Supporting!
To be considered, applicants must:
Be first time home buyer; or cannot have owned a home within the last three years; or recently divorced and buying home for the first time on their own.

Have a satisfactory credit history.

Demonstrate the ability to repay a mortgage loan.

Earn between 50-80% of the Area Median Income (AMI) for Riverside County as determined by the U.S. Department of Housing and Urban Development (HUD). The income guide can be found here:

50-80% AMI.

Be a Veteran with a DD214 with an Honorable Discharge, a Service Member with a Statement of Current Service, or a Surviving Spouse.

Live and/or work in Riverside County.
Interested in Habitat's Homeownership Opportunities? Contact us by filling out the form below or by calling our Family Services Manager at 951-787-6754 x 131.
Habitat for Humanity Riverside can offer minor to major exterior repair to the homes of veterans.
"A Brush with Kindness" is an exterior home preservation service that offers painting, landscaping, weather stripping and minor repair services for homeowners in need. A Brush With Kindness helps veterans impacted by age, disability and family circumstances, who struggle to maintain the exterior of their homes, reclaim their homes with pride and dignity.
Read more…
Make a donation to support this project:
Benefits and Compensation
Information on Veteran's benefits and compensation in California
An all-encompassing government site with links to 90% of relevant services for Veterans and their families.
A copy of the updated book on Federal Benefits for Veterans, Dependents and Survivors.
This is a one stop shop for specific information on how to file for benefits and compensation
U.S. Department of Veterans Affairs E-benefits main page
Information on Social Security for Wounded Warriors
Service Members, Veterans and Their Families
Employment Links
Federal Programs available for Veterans employment
Government Job application site