26 Veteran Homes in Jurupa Valley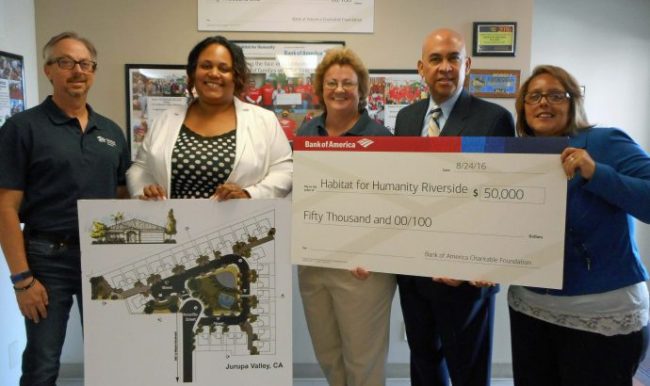 On August 24th, 2016, representatives from Bank of America presented Habitat for Humanity Riverside with a check for $50,000. Habitat Riverside will use the funds towards the building of
a community of 26 single family homes
for qualified veterans and their families on land in Jurupa Valley that has been vacant for many years.
Read more…
---
8 New Homes on Roberts Way, Moreno Valley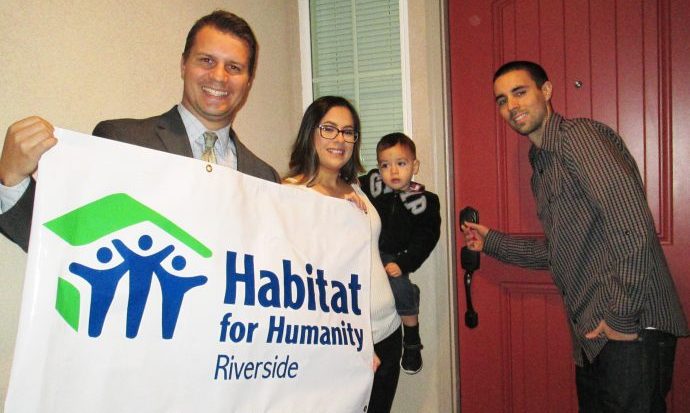 Alma and Micky have been working toward creating a better life for their family by building up their credit, saving money, going to school, and working to advance professionally. Despite their efforts, they have been unable to afford a decent and safe place to live and have been living in a small room with their son, Noah.
On November 17th, Alma and Micky's family celebrated a new beginning. Alongside loved ones and new neighbors, they were presented with keys to their new home during a Home Dedication Ceremony on Roberts Way in Moreno Valley.
Read More…
---
1 New Home on Woodbine Street, Riverside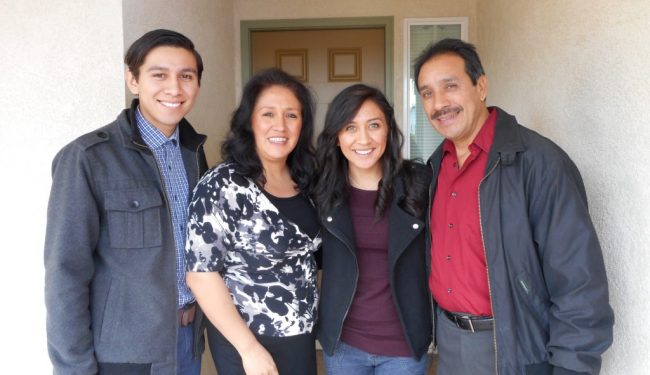 On Christmas day 2013, the Mendoza family's sense of stability, normalcy, and peace was stripped away as their rental home was burned to the ground. Unable to afford a place of their own, a friend offered to take them in until they got back on their feet.
Read more…
---
Donate Now
Your financial support allows Habitat homeowners to achieve the strength, stability and independence they need to build a better life for themselves and for their families.