Volunteer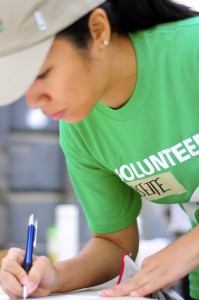 Volunteers come from all walks of life and backgrounds with a variety of interests and talents. Probably the most popular image of a Habitat volunteer is that of a hard-hat wearing, hammer-wielding volunteer. Indeed, these volunteers are extremely important to Habitat's work but there are also many other ways to get involved.
If you have some time to spare and you would like to make a difference in your community and the lives of those who need help, please consider getting involved with Habitat for Humanity Riverside and its mission to reduce sub-standard housing in our communities. Habitat for Humanity volunteers are distinguished by having that special warmth of charity of the heart. You can be assured, that feeling you get by "giving back to society" will last a lifetime.
To become a Habitat volunteer, please register on-line via our Volunteer Up database system. When you log in and register as a new volunteer, you will be provided a profile page where you can let us know what your interests are, any special talents or skills you may have and your availability. Once you're registered, you'll have access to the Volunteer Up Project Calendar. We'll also be able to contact you whenever we have specific volunteer opportunities available.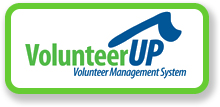 Top
Corporate Team Building Days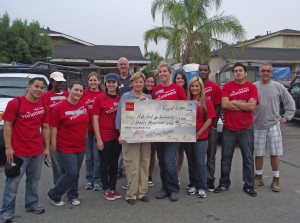 Consider Habitat for Humanity Riverside for your next community service project event at your place of business. We have many opportunities for corporations and local businesses to get involved. Your company team can work on and make contributions to the construction of decent, affordable housing in our communities. We offer company volunteer days reserved solely for your company team, publicity photos and community recognition.
Top
More opportunities to help
Throughout the year we have various needs for volunteers both inside and outside the office. Building homes is our main focus but there are other volunteer opportunities available as well. These needs can include bulk mailings, office help, serving lunches at a build site, fund-raising events and staffing information tables at various functions. You can indicate your interest for these opportunities on your Volunteer Up profile.
Still have questions? Contact Habitat Riverside at info@habitatriverside.org